Medical treatment of obesity : All you need to know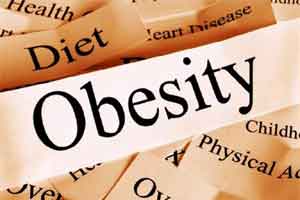 The landmark Diabetes Prevention Program study has found that a modest weight loss of 7% reduces the risk of developing diabetes by 58% in overweight and prediabetic individuals.In addition to this a 5% to 10% weight loss can lead to significant improvements in many comorbidities, including diabetes, hyperlipidemia, hypertension, sleep apnea, and fatty liver disease.
Dr.Sophie Bersoux and associates in their article published in Cleveland Clinic Journal of Medicine have very vividly outlined all aspects of Pharmacotherapy of Obesity.
As of today, all the guidelines from all the major obesity societies recommend that a weight-loss program must have a lifestyle component including a low-calorie diet, increased physical activity, and behavioral therapy. The pharmacotherapy may be added as an adjunct to lifestyle modifications.
Indications of Pharmacotherapy for obesity -


Pharmacotherapy for obesity is indicated for patients who have a body mass index (BMI) of at least 30 kg/m2or who have obesity-associated comorbidities and a BMI of at least 27 kg/m2. In order to achieve best results pharmacotherapy must be combined with lifestyle modification.


Weight-loss surgery is a safe and effective option for patients with a BMI of at least 40 kg/m2or, with comorbidities, a BMI of at least 35 kg/m2 .


Drugs For Short Term Therapy
Phentermine
FDA approved it for short-term weight management in 1959, Phentermine is an atypical amphetamine analogue that suppresses appetite by norepinephrine agonism in the central nervous system. Phentermine is prescribed at an oral dose of 15, 30, or 37.5 mg daily, either before breakfast or 1 to 2 hours after. Its adverse reactions include nervousness, insomnia, and dry mouth.
Drugs For Long-Term Therapy
Orlistat
Orlistat was approved as a prescription drug (Xenical, 120 mg) in 1999 and as an over-the-counter medication (Alli, 60 mg) in 2007.Orlistat works by inhibiting pancreatic and gastric lipase, causing incomplete hydrol­ysis of ingested fat, thereby increasing fecal fat excretion in a dose-dependent manner.The dosage for prescription orlistat is 120 mg 3 times per day, in addition to a low-fat diet (< 30% of daily calories from fat).
Adverse reactions are predominantly gastrointestinal, attributed to the high content of undigested fat in stools, hepatotoxicity and oxalate-induced nephropathy.
Phentermine-topiramate
Approved by the FDA in 2012, Phentermine-topiramate therapy has an advantage over monotherapy because lower doses of each medication can be used to achieve the same benefit.The recommended starting dosage is 3.75/23 mg/day for 14 days, increasing to 7.5/46 mg/day.The dose can be increased to 11.25/69 mg daily for 14 days, followed by 15/92 mg daily,if patients do not lose at least 3% of their body weight after 12 weeks.Adverse reactions mostly encountered are dry mouth, dizziness, constipation, insomnia, dysgeusia, paresthesia, and increased resting heart rate.A negative pregnancy test is needed before women of childbearing age take topiramate.
Lorcaserin
Lorcaserin approved by FDA in 2012 for chronic weight management suppresses appetite by activating the serotonin 2C receptor in the brain. As it is selective for the 2C receptor, it does not have the same detrimental effects on heart valves as as fenfluramine and dexfenfluramine.
The recommended dosage for lorcaserin is 10 mg twice daily. Lorcaserin shows euphoria in patients similar to that seen with zolpidem.
Lorcaserin is Contraindicated during pregnancy and in patients of severe renal insufficiency or severe hepatic impairment. Common adverse reactions include dry mouth, dizziness, somnolence, headache, nausea, constipation and diarrhea.
Lorcaserin should be used with extreme caution in patients of type 2 diabetes because of risk of hypoglycemia and in patients taking other serotonergic agents because of the risk of the serotonin syndrome.
Naltrexone-bupropion
The combination of naltrexone and bupropion was approved by the FDA in 2014 for Obesity.The combination has effects on 2 areas of the brain that regulate food intake: the hypothalamus (appetite) and the mesolimbic dopamine circuit (reward system).
Naltrexone-bupropion comes as an extended-release tablet of 8/90 mg. The maintenance dose of 2 tablets twice daily is reached at week 4 through a specific dose-titration regimen to be adjusted in patients of renal or hepatic impairment.
Naltrexone-bupropion is contraindicated in pregnancy and in patients of uncontrolled hypertension, seizure disorder, eating disorder, or end-stage renal failure or who have been treated with a monoamine oxidase inhibitor within 14 days. The most common adverse reactions with naltrexone-bupropion are nausea, constipation , headache , vomiting, dizziness , insomnia , dry mouth , and diarrhea .
Liraglutide
Liraglutide originally approved by FDA for treating type 2 diabetes mellitus received approval in 2014 in a higher-dose formulation to treat obesity.Liraglutide stimulates glucose-dependent insulin release from the pancreatic islet cells, slows gastric emptying, regulates postprandial glucagon, and reduces food intake.
Liraglutide is once-daily injection given in the abdomen, thigh, or arm. The initial dosage is 0.6 mg daily for the first week which can be titrated up by 0.6 mg weekly to a target dose of 3 mg daily. The drug should be discontinued if a patient does not lose 4% of baseline body weight after 16 weeks on the target dose.
The most common adverse reactions with liraglutide are nausea, vomiting, diarrhea, constipation, hypoglycemia, and loss of appetite. More serious adverse reactions include pancreatitis, gallbladder disease, renal impairment, and suicidal thoughts.
KEY POINTS


Weight-loss drugs should only be used in combination with lifestyle modification.


Preparations that combine 2 drugs have greater weight-loss benefits and better side-effect profiles.


Weight-loss drugs should be discontinued if substantial (5%) weight loss has not occurred by 12 weeks.


All weight-loss drugs are contraindicated in pregnancy.


When lifestyle modifications do not result in the desired weight loss in Obesity, pharmacotherapy should be considered. The Clinicians have many FDA-approved options for weight management which can be used to postpone the complications and improve metabolic and cardiovascular parameters.
For further reference log on to :
https://www.mdedge.com/sites/default/files/Document/November2017/bersoux_pharmacotherapyforobesity.pdf