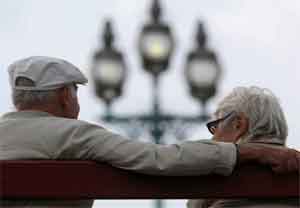 A subtle decline in memory and thinking skills is observed in old age people greater than 70 years after exposure to general anesthesia and surgery, according to new Mayo Clinic research published in the British Journal of Anesthesia. The Mayo Clinic Study of Aging covered about 2000 participants and found that post-anesthetic exposure after the age of 70 was positively associated with long-term changes in the physiology of the brain.
However, the decline in the function of the brain was very small but it can be significant for those who are already suffering from a low cognitive function or pre-existing mild cognitive impairment when exposed to general anesthesia for surgery. Elderly people whose clinical symptoms of the cognitive disorder is not yet clinically symptomatic, if exposed to anesthesia the symptoms may become quite obvious.
The Mayo Clinic Study of Aging is a long-term epidemiologic and population-based prospective study about cognitive changes related to aging. The study involved 1819 participants with age regime 70 -89 years at the time of enrollment. The researchers analyzed whether exposure to surgery and anesthesia during the period 20 years before enrollment was associated with cognitive decline and whether exposure to anesthesia after study enrollment as an older adult was associated with a cognitive change.
Read Also: No impact of anesthesia on intelligence Levels of Kids : Study
The study found that cognitive decline is a normal phenomenon of aging but there was a slight increase in cognitive impairment following exposure to anesthesia and surgery.
"We need to be sure that patients considering surgery, and their families, are properly informed that the risk of cognitive dysfunction is possible," says Juraj Sprung, M.D., Ph.D., a Mayo Clinic anesthesiologist, who is the study's senior author. "In addition, alternative strategies should be discussed with patients before surgery is undertaken for those deemed to be at high risk.
The authors suggested that clinicians should start performing routine preoperative cognitive evaluations of old age people so that the individual's risk of exposure to surgery and anesthesia becomes vivid.
For reference log on to https://newsnetwork.mayoclinic.org/discussion/anesthesia-surgery-linked-to-subtle-decline-in-memory-and-thinking-in-older-adults-mayo-study-finds/