Maternal intake of fluoride through drinking water lowers IQ in children, finds JAMA Study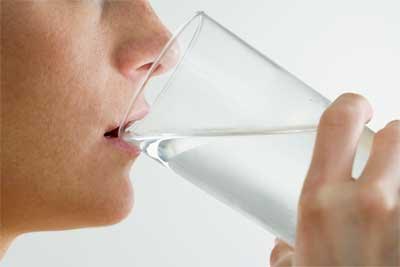 Canada: Exposure of pregnant women to fluoride through drinking water may lower IQ in their children, argues a recent study published in the JAMA Pediatrics journal. The results are based on a study of 601 mother-child pairs from six cities in Canada.
"This is a controversial study, the decision to publish this article was not easy. This is due to the nature of the findings and their potential implications, the research was subjected to additional scrutiny for its methods and the presentation of its findings," Dimitri A. Christakis, Editor, JAMA Pediatrics, notes in the Editor's note.
"This study is neither the first nor will it be the last, to test the association between prenatal fluoride exposure and cognitive development."
Community water fluoridation has been used for decades to prevent tooth decay. Some studies have shown potential neurotoxicity associated with exposure to fluoride due to its ability to cross the placenta and alter proteins and neurotransmitters in the central nervous system. However, it is still unclear whether fluoride exposure during pregnancy is associated with cognitive deficits in a population receiving optimally fluoridated water.
Rivka Green, Faculty of Health, York University, Toronto, Ontario, Canada, and colleagues examine the association between fluoride exposure during pregnancy and IQ scores in a prospective birth cohort in this prospective, multicenter birth cohort study.
The researchers used data from the Maternal-Infant Research on Environmental Chemicals cohort. The study included 601 mother-child pairs recruited from 6 major cities in Canada; the children were born between 2008 and 2012 (aged between 3 to 4 years); 41% lived in communities supplied with fluoridated municipal water.
Exposures included maternal urinary fluoride (MUFSG), adjusted for specific gravity and averaged across 3 trimesters available for 512 pregnant women, as well as self-reported maternal daily fluoride intake from water and beverage consumption available for 400 pregnant women.
The scientists assessed fluoride exposure in two ways. They measured fluoride in women's urine samples during pregnancy. They also calculated fluoride consumption based on how much is in a city's water supply and how much women recalled drinking.
Children's IQ was assessed at ages 3 to 4 years using the Wechsler Primary and Preschool Scale of Intelligence-III.
Of 512 mother-child pairs, the mean (SD) age for enrollment for mothers was 32.3 (5.1) years, 463 (90%) were white, and 264 children (52%) were female.
Also Read: Fluoride varnish prevents caries in about every 10th child
Key results include:


Data on MUFSG concentrations, IQ scores, and complete covariates were available for 512 mother-child pairs; data on maternal fluoride intake and children's IQ were available for 400 of 601 mother-child pairs.


Women living in areas with fluoridated tap water (n = 141) compared with nonfluoridated water (n = 228) had significantly higher mean (SD) MUFSG concentrations (0.69 [0.42] mg/L vs 0.40 [0.27] mg/L) and fluoride intake levels (0.93 [0.43] vs 0.30 [0.26] mg of fluoride per day).


Children had mean (SD) Full-Scale IQ scores of 107.16 (13.26), range 52-143, with girls showing significantly higher mean (SD) scores than boys: 109.56 (11.96) vs 104.61 (14.09)


There was a significant interaction between child sex and MUFSG (6.89) indicating a differential association between boys and girls.


A 1-mg/L increase in MUFSG was associated with a 4.49-point lower IQ score in boys, but there was no statistically significant association with IQ scores in girls.


A 1-mg higher daily intake of fluoride among pregnant women was associated with a 3.66 lower IQ score in boys and girls.


Also Read: Present Guidelines for fluoride intake challenged by experts
"Environmental epidemiology is a field replete with controversies, but the intensity of the debate inspired by the fluoridation of municipal water supplies to reduce dental caries is perhaps unrivalled. Governments, as well as individuals, differ in their assessments of water fluoridation as public policy. The US Centers for Disease Control and Prevention consider water fluoridation to be one of the top 10 public health achievements in the 20th century, reducing both overall caries prevalence and socioeconomic disparities," David C. Bellinger, Harvard Medical School, Boston, Massachusetts, writes in an accompanying editorial.
"In this study, maternal exposure to higher levels of fluoride during pregnancy was associated with lower IQ scores in children aged 3 to 4 years. These findings indicate the possible need to reduce fluoride intake during pregnancy," concluded the study authors.
To read the complete study follow the link:
doi:10.1001/jamapediatrics.2019.1729