Maternal diabetes increases autism risk in children : JAMA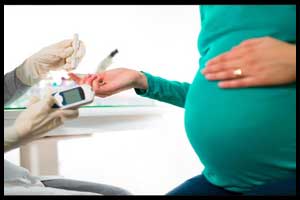 Children born to mothers with any of the three main types of diabetes are at increased risk of autism spectrum disorder (ASD), finds a new study published in the journal JAMA. The findings add new information on type 1 diabetes (T1D) and extend what is already known about type 2 (T2D) and gestational diabetes mellitus (GDM).
Anny H. Xiang, Department of Research and Evaluation, Kaiser Permanente Southern California, Pasadena, and colleagues conducted the study to examine the risk of ASD in offspring associated with maternal T1D, T2D, and GDM.
Maternal preexisting GDM and T2D diagnosed by 26 weeks' gestation have been associated with increased risk of autism spectrum disorder (ASD) in offspring. However, little is known about ASD risk associated with maternal preexisting(T1D).
This retrospective cohort study included data from 419,425 children born at 28 to 44 weeks from 1995-2012.
Exposure consisted of maternal T1D, T2D, and GDM. Diagnosis in children of ASD, which includes autistic disorders, Asperger syndrome and pervasive developmental disorder not otherwise specified were the main outcomes in the study.
Of 419 425 children (boys, 51%) meeting study criteria, 621 were exposed to maternal T1D, 9453 to maternal T2D, 11 922 to GDM diagnosed by 26 weeks' gestation, and 24 505 to GDM diagnosed after 26 weeks' gestation.
Key Findings:


During a median follow-up of 6.9 years, 5827 children were diagnosed with ASD.


Unadjusted average annual ASD incidence rates per 1000 children were 4.4 for exposure to T1D; 3.6 for T2D; 2.9 for GDM by 26 weeks; 2.1 for GDM after 26 weeks; and 1.8 for no diabetes.


Relative to no diabetes exposure, the adjusted HRs for exposure to maternal diabetes were 2.36 for T1D, 1.45 for T2D, 1.30 for GDM by 26 weeks' gestation, and 0.99 for GDM after 26 weeks.


Additional adjustment for maternal smoking during pregnancy and prepregnancy BMI changed results only slightly.


Risks were not statistically significantly different between those with vs without antidiabetic medication exposure during pregnancy within the GDM group.


Risk of ASD was higher in children exposed in utero to maternal preexisting T1D, T2D and gestational diabetes diagnosed by 26 weeks compared with no maternal diabetes exposure.


"Results suggest the severity of maternal diabetes and the timing of exposure (early vs late in pregnancy) may be associated with the risk of ASD in children of mothers with diabetes," concluded the authors.
For more information click on the link:
10.1001/jama.2018.7614
Source : With inputs from JAMA