Managing thyroid dysfunction after Immune reconstitution therapy: ETA Guideline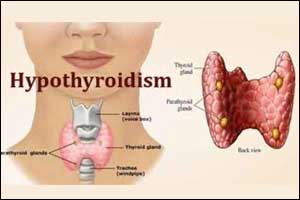 The European Thyroid Association has released guidelines on the management of thyroid dysfunction following immune reconstitution therapy. The guidelines are published in the European Thyroid Journal.
Thyroid dysfunction (TD) frequently occurs as an autoimmune complication of immune reconstitution therapy (IRT), especially in individuals with multiple sclerosis treated with alemtuzumab, a pan-lymphocyte depleting drug with subsequent recovery of immune cell numbers.
Following are the major recommendation:
Contraindications to IRT


We recommend the measurement of thyroid-stimulating hormone (TSH) in all subjects before IRT. Free-thyroxine (FT4), and free-triiodothyronine (FT3) if available should be measured where TSH is abnormal.


Baseline or previous TD is not a contraindication to the initiation or repeated treatment with IRT. In cases of previous/baseline GD in remission or autoimmune hypothyroidism or post-partum thyroiditis, we recommend close monitoring by an endocrinologist with investigation and treatment (if necessary) before IRT.


Active thyroid eye disease and cardiac disease where thyrotoxicosis would be a significant risk should be considered contraindications to IRT; we recommend controlling/treating these conditions before IRT.


Testing thyroid autoantibodies (TPOAb and TRAb) before IRT


We do not suggest routine measurement of TPOAb or TRAb before IRT, although the TD risk is increased in thyroid-autoantibody positive patients.


Thyroid imaging before IRT


We do not recommend routine thyroid ultrasound or scintigraphy scans before IRT.


Thyroid Function Test(s) for assessment of thyroid status after IRT


We recommend TSH testing to assess for post-IRT TD. Depending on local resources, FT4 may be also routinely measured.


We recommend repeat TSH testing within 1 month if the TSH level is low.


We recommend repeat TSH testing within 2 weeks together with FT4 if TSH is elevated, and with FT4 and FT3 if TSH is suppressed (<0.10 mU/L). A full history and examination should also be performed, focusing on thyroid signs, symptoms, and contributing factors.


Testing thyroid function after IRT


Following alemtuzumab, we recommend instituting biochemical follow-up with TSH testing every 3 months. Time points should not be missed, as TD can develop rapidly; therefore, efforts should be made to ensure patients do not miss appointments.


We recommend advising IRT patients to alert the medical team if they develop signs and symptoms of TD, such as excessive sweating, unexplained weight loss or gain, nervousness, tachycardia, and worsening tiredness.


We do not recommend routine TSH monitoring following HAART in HIV patients; TSH measurement should be performed if TD is suspected on clinical grounds.


We suggest managing the long-term follow-up of patients after BMT/HSCT within a dedicated specialized setting.


Duration of post-IRT routine thyroid function testing


We recommend routine 3 monthly measurings of thyroid function to be continued for 4 years from the LAST alemtuzumab treatment.


After this period, testing should be performed based on symptoms and signs suggestive of TD.


Measuring thyroid autoantibodies in euthyroid individuals during routine monitoring for TD following IRT


We do not recommend routine measurement of thyroid autoantibodies in euthyroid patients during surveillance.


Routine screening with thyroid imaging post IRT


We do not recommend routine thyroid ultrasound or scintigraphy post IRT.


Referred to endocrinologist


We recommend referral to and review by an endocrinologist within 2–4 weeks in case of abnormal thyroid function confirmed on repeat testing, including asymptomatic cases.


Depending on the local organization of clinical services, we suggest the use of a clinical thyroid management algorithm developed for nonspecialist physicians and based on alemtuzumab-induced TD. However, this should be combined with the availability of an endocrinologist in case of urgent thyroid-related problems or a complicated disease course.


Recommendations for Pregnant Patients or Patients Planning Pregnancy


We suggest that the thyroid function of women pregnant or seeking pregnancy within 4 years of last IRT should be monitored more frequently.


10b. According to local resources and services, we suggest that these women should be immediately referred to an endocrinologist as soon as they develop TD, to be commenced on appropriate thyroid treatment and monitoring during pregnancy in a specialist setting.


Investigations in patients having post-IRT biochemical thyrotoxicosis


If biochemistry is consistent with thyrotoxicosis post-IRT, we recommend the measurement of TRAb and/or radionuclide scintigraphy to distinguish between GD and destructive thyroiditis. Ultrasonography with color-flow or power Doppler examination can also be considered.


Treatment for abnormal thyroid function


We recommend to promptly initiate treatment if the patient is symptomatic or at high risk (pregnancy, cardiovascular disease), or if TD persists >3 months.


In other cases, we suggest to delay treatment by 3 months to determine if the TD spontaneously resolves, or the thyroid function fluctuates.


Management of post-IRT GD


We recommend treating patients with persistent hyperthyroidism and/or symptomatic GD with ATD for 12–18 consecutive months as first-line treatment.


We suggest consideration of a block and replace regimen (high-dose ATD with replacement LT4) for better control of GD with fluctuating thyroid status (variability in thyroid status unexplained by changes in ATD.


We suggest consideration of RAI and surgery for hyperthyroid GD in cases of the relapsing disease, drug intolerability, patient preference, or uncontrolled fluctuating disease course (variability in thyroid status unexplained by changes in ATD.


Further investigation of post-IRT Hypothyroidism


We recommend measurement of both TPOAb and TRAb antibodies in patients who develop hypothyroidism following IRT, using TRAb assays not influenced by high TSH levels.


Managing post-IRT Hypothyroidism


We recommend commencing LT4 in patients with overt hypothyroidism.


We recommend commencing LT4 in cases of mild (subclinical) and persistent (>3 months) hypothyroidism with symptoms.


We recommend monitoring TSH and FT4 every 3 months for the first year after LT4 initiation in cases of negative TRAb, then as per local hypothyroidism guidelines.


We suggest monitoring TSH and FT4 every month during 6 months after LT4 initiation in cases of positive TRAb, then every 3 months. If stable, they can be monitored as per local hypothyroidism guidelines.


We suggest to manage hypothyroidism with positive TRAb in a specialist setting or refer to an endocrinologist if thyrotoxicosis develop.


We suggest a trial off LT4 after 12 months to determine if hypothyroidism post-IRT has resolved, especially in hypothyroid cases with positive TRAb, hypothyroidism preceded by thyrotoxicosis or a daily LT4 dose ≤50 µ.


We recommend to continue LT4 and keep TSH in the normal range as per ETA and ATA guidelines in case of women with post-IRT hypothyroidism seeking pregnancy, postponing the trial off LT4 until after delivery and breastfeeding.


Managing post-IRT Thyroiditis


We recommend a conservative approach with only symptomatic support (beta-blockade) of subjects with confirmed thyroiditis, but close follow-up as other forms of TD may develop. Treatment with steroids could be considered in cases of severe neck pain or severe thyrotoxicosis.


Managing post-IRT Graves' Orbitopathy


We recommend advising IRT patients to alert the medical team if they develop signs and symptoms of GO, such as proptosis, diplopia, orbital inflammation.


We suggest managing to GO post-IRT in the same way as a spontaneous disease. In MS patients, a careful drug history is required, since they might be already on steroid treatment.


For more details click on the link: https://doi.org/10.1159/000500881