Managing QT prolongation in patients on antipsychotic medication: British Heart Rhythm Society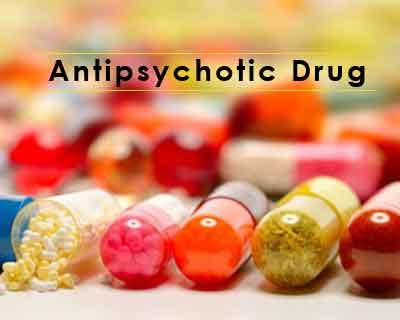 The British Heart Rhythm Society has released guidelines on the Management of Patients Developing QT Prolongation on Antipsychotic Medication.
The guidelines are published in the
Arrhythmia & Electrophysiology Review
journal.
Key Recommendations include:


If the QTc is significantly prolonged (>500 ms) with no other reversible causes or any another antipsychotic, the patient should be switched to one of the three drugs; lurasidone; cariprazine; and brexpiprazole. But clinicians should be aware that the risk of relapse is increased to a small extent. The sole exception is clozapine –

do not switch the patient from clozapine

– the patient will relapse dramatically and quickly.


QTc <440 ms (Men) or <470 ms (Women) - No action required unless abnormal T-wave morphology – consider cardiac review if in doubt.


QTc >440 ms (Men) or >470 ms (Women), but <500 ms - Consider reducing the dose or switching to a drug of lower effect; repeat ECG and consider cardiology review.


QTc >500 ms - Stop suspected causative drug(s) and switch to drug with a lower effect:

immediate cardiology review is needed

. If the patient has syncope or pre-syncope, immediate ECG monitoring for ventricular arrhythmias should be performed.


Abnormal T-wave Morphology - Review treatment. Consider reducing the dose or switching the patient to a lower risk antipsychotic, i.e. lurasidone, cariprazine or brexpiprazole.


Clozapine has a small effect on QTc. An implantable loop or closer 24-hour Holter recording may need to be considered if the QTc is persistently prolonged over 500 ms to check that the patient is not developing ventricular arrhythmias.


A cardiology/electrophysiology expert review should consist of an ECG, echocardiography, 24-hour Holter and electrolyte monitoring, and liver function tests. If there are features in the history or investigations suggestive of coronary artery disease, it is prudent to undertake a CT coronary angiogram, as per the National Institute for Health and Care Excellence guidance.


Reversible causes of QT prolongation independent of the psychotropic drug effect should be assessed. These include other QT-prolonging drugs, agents that alter the metabolism of the antipsychotics to prolong half-life and electrolyte abnormalities. If no reversible cause is identified apart form the antipsychotic drug, an alternative agent should be employed.


Consideration should be given to inherited causes of QT prolongation; a significant proportion of drug-induced cases with a large degree of QT prolongation are associated with ion channel mutations. This can be evaluated by assessing persistent features of repolarisation abnormalities after stopping the drug for five half-lives and examining the family history to see if there are any indications to suggest an inherited channelopathy, e.g. family history of sudden death at a young age, cot death, epilepsy, congenital deafness as well as ion channel mutation testing when clinically indicated.


Other cardiovascular risk factors such as smoking, obesity and impaired glucose tolerance should be considered, because they may present a much greater risk to patient morbidity and mortality than the uncertain outcome of QT changes. These should be managed accordingly, e.g. with statin treatment as per current guidelines.


ICD Implantation
There are no systematic data on the use of prophylactic pacing or ICDs in this population and therefore it is not addressed in the current Heart Rhythm Society and European Society of Cardiology guidelines, which focus on minimising QT prolongation.
Device implantation in such patients may be difficult because their mental state may affect their ability to tolerate an ICD, which may exacerbate their psychiatric condition. The decision to implant an ICD, therefore, requires careful consideration. Prophylactic ICD implantation may be considered if the patient is developing non-sustained torsades de pointes or the QTcs are consistently very prolonged (e.g. >550 ms), or if a reversible cause such as stopping the antipsychotic is contraindicated due to the severity of the psychiatric condition.
Secondary prevention for out-of-hospital cardiac arrest or sustained haemodynamically compromising ventricular arrhythmias is appropriate if a reversible cause cannot be corrected and the patient is able to accept an ICD and comply with follow-up, which may be easier in the current era of home monitoring.
A dual-chamber device to enable atrial pacing at 70–80 BPM and minimise QT prolongation or short-long-short pauses to trigger to torsades de pointes is advisable, although emerging data describe subcutaneous ICDs being employed in people with long QT syndrome.
In cases where symptoms of pre-syncope or syncope are suspected due to ventricular arrhythmias, an implantable loop recorder may be considered (if the patient is amenable) to correlate symptoms with arrhythmia and hence guide management.
To read the guidelines in detail follow the link:
https://doi.org/10.15420/aer.2019.8.3.G1