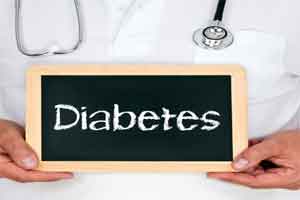 Patients affected by Diabetes require timely administration of antihyperglycemic therapy and have to face unique challenges during air travel. Various challenges during air travel include-
 Limited access to medicine and health services, unhealthy dietary options.
Exposure to the hypobaric airplane cabin environment.
Disruption of usual medicine dosing intervals.
These result in delayed or premature administration of antihyperglycemic therapy. So, there arises a need for precise recommendations for air travel of diabetic patients allowing them to travel without any hassles.
James Pavela, researcher at Department of Internal Medicine, The University of Texas Medical Branch, Galveston, Texas, and colleagues conducted a systematic review on diabetes management during air travel. This was done with the objective to widen the areas for related future research, assess supporting evidence and summarize the already available recommendations for air travel of diabetic patients.
For carrying out the research, a systematic review of the English literature on diabetes management during air travel was undertaken to utilize PubMed and MEDLINE. Publications regarding general travel advice; adjustment of insulin and noninsulin therapies; and the use of insulin pumps, glucometers and subcutaneous glucose sensors at altitude were included. Gathered information was used to create an updated summary of glucose-lowering medication adjustment during air travel.
 Sixty-one publications were identified, most providing expert opinion and few offering primary data (47 expert opinion, 2 observational studies, 2 case reports, 10 device studies). General travel advice was uniform, with increasing attention to preflight security. Indications for oral antihyperglycemic therapy adjustments varied. There were few recommendations on contemporary agents and on non-hypoglycemic adverse events. There was little consensus on insulin adjustment protocols, many antedating current insulin formulations. Most publications advocated adjusting insulin pump time settings after arrival; however, there was disagreement on timing and rate adjustments. Glucometers and subcutaneous glucose sensors were reported to be less accurate at altitude, but not to an extent that would preclude their clinical use.
Key Recommendations :
Travelers should avoid skipping meals and unaccustomed physical activity if continuing the medication while traveling.
Glucometers are an important tool to monitor for glycemic dysregulation during travel. But some recent publications suggest that both GOX- and GDH-based glucometers overestimate blood glucose at altitude.But the variations in readings were not of major consequence and inaccuracies would not have led to inappropriate treatment.
The patients and their traveling companions should know the clinical signs of hypoglycemia and should be made aware of the possibility of glucometer inaccuracy.
Many publications recommended that oral anti-hyperglycemic agents be continued without modification, despite differing mechanisms of action and the known risk of hypoglycemia associated with the use of some.
Several publications did recognize the hypoglycemic risk associated with sulfonylurea use and suggested that either a dose could be foregone during travel.
Some references suggested that alpha-glucosidase inhibitors, meglitinides, and DPP-4 inhibitors could be continued safely with meals.
Airline passengers may be at increased risk of volume depletion and hypotension with SGLT-2 inhibitor use. This is due to the relatively low humidity and low air pressure of the cabin environment
In addition to hypoglycemia, side effects such as dehydration, nausea, vomiting or diarrhea, associated with the use of newer antihyperglycemic therapies should be incorporated in pretravel counseling for patients planning prolonged air travel.
The absence of a peak and the prolonged half-life of modern basal insulin formulations doesn't necessitate need for the large travel adjustments that were recommended with earlier insulins.
Most publications stressed the need to individualize all modifications in insulin dosage to the patient's regimen and itinerary.
Recommendations on insulin pump use during air travel have evolved with new devices therefore appropriate patient education must be imparted as the use of insulin pumps continues to increase.
Most publications advocated adjusting insulin pump time settings after arrival; however, there was disagreement on timing and rate adjustments.
Recommendations need to be individualized to each patient and itinerary specifics.
Based on the study, the researcher concluded that recommendations for diabetes management vary significantly during air travel and are mostly based on expert opinion. Data from systematic investigation on glucose-lowering medication adjustment protocols may support the development of a future consensus statement.
For further information click on the link: https://doi.org/10.4158/EP171954.RA