Management of Spontaneous Pneumothorax : Needle Aspiration vs Chest Tube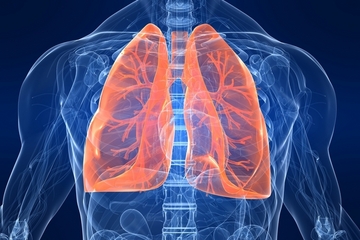 Primary spontaneous pneumothorax (PSP) is an abnormal accumulation of air in the space between the lungs and the chest cavity (called the pleural space) that can result in the partial or complete collapse of a lung.Damaged lung tissue is more likely to collapse. Lung damage can be caused by many types of underlying diseases, including chronic obstructive pulmonary disease (COPD), cystic fibrosis and pneumonia.Primary spontaneous pneumothorax (PSP) commonly occurs in tall, thin, adolescent men.For management of pneumothorax that occurs without underlying lung disease, also referred to as primary spontaneous pneumothorax, simple aspiration is technically easier to perform than intercostal tube drainage.
Bryant Moeller and colleagues conducted Study to compare the efficacy of Chest tube placement and needle aspiration in the treatment of PSP.The researchers found that Chest tube placement and needle aspiration were both acceptable treatments for primary spontaneous pneumothorax, although there were differences in hospital stay length and adverse events.
After an intensive literature search of Cochrane Library, MEDLINE, EMBASE, the World Health Organization International Clinical Trials Registry, and Clinical Trials.gov, data from randomized control trials comparing simple (needle) aspiration vs intercostal tube drainage (chest tube placement) for the management of PSP was obtained.
The research included a total of 435 patients from 6 randomized controlled trials.Chest tube placement had a higher immediate success rate but was associated with a longer hospital length of stay. In addition, there were no differences in 1-year success and hospitalization rates or patient satisfaction between the 2 treatments. However, needle aspiration was associated with fewer adverse events.
The study authors stated, "For years there has been controversy about how to manage primary spontaneous pneumothorax, mostly because of a lack of high-quality evidence."
They also mentioned that although the review supports both needle aspiration and chest tube placement as reasonable treatment options, "until further high-quality comparative effectiveness research is performed, a decisive statement about the superiority of chest tube placement versus needle aspiration cannot be made."
The study was published in the
Annals of Emergency Medicine.
For more reference log on to:
http://10.1016/j.annemergmed.2018.02.025