Management of Retinal Vein Occlusion: European Society of Retina Specialists guidelines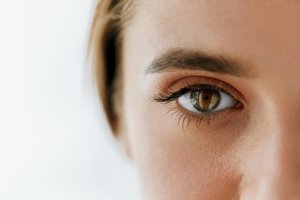 European Society of Retina Specialists have published their latest guidelines on Management of Retinal Vein Occlusion.
Retinal vein occlusion (RVO) is among the leading causes of visual impairment and is often due to an underlying systemic disease. Advances in imaging and therapeutic possibilities with anti-vascular endothelial growth factor (VEGF) agents have revolutionized the diagnosis and treatment of this disease.
Retinal Diagnostics-
Recommendation
Whenever an RVO is suspected, a full ophthalmologic examination in particular including a VA measurement, an iris examination to rule out neovascularization, and a fundus examination should be undertaken. Taking the medical history and the examinations into account, the various possible diagnoses should be considered and the presence of macular edema as well as the extent of the retinal ischemia evaluated. For this last evaluation, establishing the relation between the extent of change in VA and non-perfusion on FA can be helpful. If hemorrhage precludes reliable evaluation of retinal perfusion on FA, this examination can be done after a few injections (if required) as they often clean the fundus significantly. Monitoring of signs of ischemia and neovascularization should continue during follow-up at least by monitoring VA, the iris, and the fundus.
Features in Optical Coherence Tomography and Angiography
Recommendation
OCT is a useful modality to diagnose macular edema due to RVO. Unlike in other retinal diseases, the magnitude of the impact of individual morphologic changes on VA remains unclear. Nevertheless, there are features that seem to play an important role. HRF in the outer plexiform layer have an especially negative impact on VA prognosis. Additionally, CRT is a robust variable because RVO is an acute-onset disease and may not show as many long-term changes as chronic retinal diseases. The photoreceptor status has no direct influence on the VA at the time of the acute onset of the disease but plays an important role in VA prognosis after therapy. OCT angiography is a good addition to monitor the retinal microvasculature over time. It is recommended to use it in addition to regular OCT imaging when available. At baseline, the patient should be imaged with OCT angiography in addition to FA.
The exact impact of each feature in OCT and OCT angiography is still to be determined in large randomized clinical trials; therefore, the recommendation is to monitor disease activity with OCT at regular intervals and retreat based on VA (as the strongest predictor for later VA) and CRT. These recommendations are based on evidence levels I and II.
Therapeutic Strategies
PRP is the standard of care for the treatment of neovascular complications associated with RVO. These include retinal and disc neovascularization secondary to BRVO or CRVO as well as iris neovascularization. Laser treatment can be withheld in patients with extensive retinal ischemia who require close follow-up until neovascularization is detected. Otherwise, prophylactic laser photocoagulation should be considered. Laser treatment for macular edema secondary to BRVO has been shown to be effective for visual improvement but in view of the availability of anti-VEGF therapy, focal laser photocoagulation should be considered only as a second-line treatment
Anti-VEGF Agents
Recommendation
Several randomized, controlled studies have proven the efficacy and safety of ranibizumab in macular edema secondary to RVO. An individualized dosing regimen of 0.5 mg ranibizumab, driven by VA stabilization criteria, as recommended by the European Summary of Product Characteristics, has been shown to provide anatomic and functional improvement in both BRVO and CRVO with obvious higher final VA achieved in BRVO.
Moreover, data on patients with longer disease duration suggest the necessity for prompt intravitreal treatment, as also proven by the inferior results in patients injected after a first laser-only period compared with patients injected early. Subsequent monthly injections must be continued until VA stability is reached. Long-term data support a monthly follow-up period for at least 1 year, with subsequent extension upon functional and/or anatomic stability reducing the treatment burden while maintaining functional stability. In fact, it has been proven that although ranibizumab monthly injections suppress the effects of VEGF in most patients, they did not eliminate VEGF production, as shown by the reduction of visual and anatomic benefits at injection interruption points. In addition, cases of late recurrence in the RETAIN study verified the importance of long-term follow-up, particularly in patients with CRVO. First-year follow-up also has the relevant role of allowing individualized treatment for less responsive patients and patients with VA more susceptible to edema persistence or recurrence. Therefore, treatment regimens need to be fitted to each patient's needs
Aflibercept