Management of recurrent UTIs in women: American Urological Association Guideline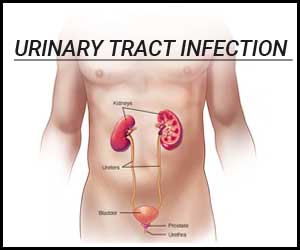 The American Urological Association (AUA) together with the Canadian Urological Association (CUA), and the Society of Urodynamics, Female Pelvic Medicine & Urogenital Reconstruction (SUFU) have released a new clinical guideline on the diagnosis and treatment of recurrent urinary tract infections (UTIs) in women.
Recurrent UTI is a highly prevalent, costly and burdensome condition affecting women of all ages, races, and ethnicities," write the authors. "With more cases reported each year, it is our hope this guideline provides physicians with a roadmap to reduce the number of UTIs in women, enhance patient health outcomes while also actively practicing antibiotic stewardship.
The guideline seeks to establish guidance for the evaluation and management of patients with rUTIs to prevent inappropriate use of antibiotics, decrease the risk of antibiotic resistance, reduce adverse effects of antibiotic use, provide guidance on antibiotic and non-antibiotic strategies for prevention, and improve clinical outcomes and quality of life for women with rUTIs by reducing recurrence of UTI events.
It consists of 16 guideline statements including recommendations on evaluation, asymptomatic bacteriuria, antibiotic treatment, antibiotic prophylaxis, non–antibiotic prophylaxis, and follow–up evaluation of women experiencing recurrent UTIs. The recommendations are as follows:
Evaluation


Clinicians should obtain a complete patient history and perform a pelvic examination in women presenting with rUTIs.


To make a diagnosis of rUTI, clinicians must document positive urine cultures associated with prior symptomatic episodes.


Clinicians should obtain repeat urine studies when an initial urine specimen is suspect for contamination, with consideration for obtaining a catheterized specimen.


Cystoscopy and upper tract imaging should not be routinely obtained in the index patient presenting with a rUTI.


Clinicians should obtain urinalysis, urine culture and sensitivity with each symptomatic acute cystitis episode prior to initiating treatment in patients with rUTIs.


Clinicians may offer patient-initiated treatment (self-start treatment) to select rUTI patients with acute episodes while awaiting urine cultures.


Asymptomatic Bacteriuria


Clinicians should omit surveillance urine testing, including urine culture, in asymptomatic patients with rUTIs.


Clinicians should not treat ASB in patients.


Antibiotic Treatment


Clinicians should use first-line therapy (i.e., nitrofurantoin, TMP-SMX, fosfomycin) dependent on the local antibiogram for the treatment of symptomatic UTIs in women.


Clinicians should treat rUTI patients experiencing acute cystitis episodes with as short a duration of antibiotics as reasonable, generally no longer than seven days.


In patients with rUTIs experiencing acute cystitis episodes associated with urine cultures resistant to oral antibiotics, clinicians may treat with culture-directed parenteral antibiotics for as short a course as reasonable, generally no longer than seven days.


Antibiotic Prophylaxis


Following the discussion of the risks, benefits, and alternatives, clinicians may prescribe antibiotic prophylaxis to decrease the risk of future UTIs in women of all ages previously diagnosed with UTIs.


Non–Antibiotic Prophylaxis


Clinicians may offer cranberry prophylaxis for women with rUTIs.


Follow–up Evaluation


Clinicians should not perform a post-treatment test of cure urinalysis or urine culture in asymptomatic patients.


Clinicians should repeat urine cultures to guide further management when UTI symptoms persist following antimicrobial therapy.


Estrogen


In peri– and post–menopausal women with rUTIs, clinicians should recommend vaginal estrogen therapy to reduce the risk of future UTIs if there is no contraindication to estrogen therapy.


This guideline does not apply to pregnant women, patients who are immunocompromised, those with anatomic or functional abnormalities of the urinary tract, women with rUTIs due to self-catheterization or indwelling catheters or those exhibiting signs or symptoms of systemic bacteremia, such as fever and flank pain. This guideline also excludes those seeking prevention of urinary tract infections (UTIs) in the operative or procedural setting. In this document, the term UTI will refer to acute bacterial cystitis unless otherwise specified.
For further reference log on to :
The guideline