Management of Heart Attack- Lyse now, stent later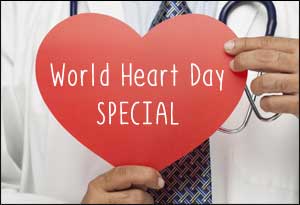 In the management of heart attack, especially ST-segment elevation myocardial infarction (STEMI), stenting is performed as a preferred reperfusion therapy. Current practice guidelines recommend the transfer of patients presenting to non-stenting capable hospitals to hospitals offering stenting services provided that the time taken in the transfer is less than 120 minutes.
When this is not feasible, as is the case in India, one of the most reasonable alternative has come out to be -a pharmacoinvasive strategy consisting of early fibrinolysis followed by transfer to a PCI-capable hospital for either immediate (rescue) PCI for patients with failed thrombolysis, or for non-urgent coronary angiography to determine the need for additional revascularization within 3–24 hours
This issue was studied in Strategic Reperfusion Early After Myocardial Infarction (STREAM) trial, which was designed to test whether fibrinolytic therapy – administered before arrival to hospital, or early after admission – coupled with early coronary angiography provides outcomes similar to PCI in patients presenting with acute STEMI.
Patients were eligible for enrollment if they presented within 3 hours from onset of symptoms, had evidence of acute STEMI on their initial electrocardiogram (ECG), and were unable to undergo primary PCI within one hour after the first medical contact (FMC)
Over a period of 4 years, 1915 patients were enrolled from 99 sites in 15 countries. 1892 ultimately underwent randomization (81% in the ambulance setting) to either receiving
tenecteplase (ELAXIM, by Emcure in India)
along with antiplatelet and anticoagulant therapy, followed by coronary angiography within 6–24 hours (pharmacoinvasive group) or to primary PCI (PPCI group).
The primary end-point was a composite of death from any cause, shock, congestive heart failure or reinfarction at 30 days. Safety end-points included ischemic stroke, intracranial and non-intracranial hemorrhage bleeding.The dose of tenecteplase was reduced by 50% in patients 75 years of age or older because of an excess rate of intracranial hemorrhage observed in that group.
At 30 days, the primary end-point occurred in 116 patients (12.4%) in the pharmacoinvasive group and 135 patients (14.3%) in the PPCI group (relative risk in the pharmacoinvasive group, 0.86; 95% CI, 0.68–1.09;
p
= 0.21).
The authors found that a strategic alignment of prehospital or early fibrinolysis and contemporary antithrombotic
cotherapy
coupled with timely coronary angiography resulted in effective reperfusion in patients with STEMI who presented within 3 hours after symptom onset and who could not undergo PCI within 1 hour after the first medical contact
STREAM supports the use of thrombolysis with tenecteplase( Elaxim by Emcure) in all patients reaching a non stenting hospital within 3 hours, which is the window period of using thrombolysis. and performing a coronary angiogram a within 24 hours after successful fibrinolysis when timely PPCI is unavailable.
You can read about the article by clicking on the following link
http://www.nejm.org/doi/full/10.1056/NEJMoa1301092#t=article