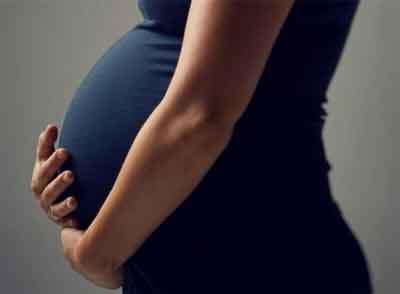 The Task Force for the Management of Cardiovascular Diseases during Pregnancy of the European Society of Cardiology (ESC) has released 2018 ESC Guidelines on Management of cardiovascular diseases during pregnancy. They have appeared in the European Heart Journal. There was a growing need to update the previous version of these Guidelines was published in 2012 as there was new evidence that had accumulated, particularly on diagnostic techniques, risk assessment, and the use of cardiovascular drugs. The current Guidelines are based on the previously published ESC Guidelines on the management of CVDs during pregnancy.
Pregnancy is complicated by maternal disease in 1–4% of cases. Fresh data about the prevalence and incidence of pregnancy-related heart disease are limited from most parts of the world. Sudden adult death syndrome, peripartum cardiomyopathy (PPCM), aortic dissection, and myocardial infarction (MI) were the most common causes of maternal death in the UK over the period 2006–08.
Key Recommendations are:
Risk estimation should be individualized depending on the underlying cardiac diagnosis, ventricular and valvular function, functional class, presence of cyanosis, PAPs, and other factors.
Indications for intervention (surgical or catheter) in the majority of patients do not differ in women who consider pregnancy compared with other patients. There are a few exceptions, such as some degree of aortic dilatation and severe asymptomatic MS.
In women with a moderate or high-risk of complications during pregnancy (mWHO II–III, III, and IV), pre-pregnancy counselling and management during pregnancy and around delivery should be performed in an expert centre by a multidisciplinary team: the pregnancy heart team.
All women with congenital or other possibly genetic heart disease should be offered foetal echocardiography in weeks 19–22 of pregnancy.
A delivery plan should be made between 20–30 weeks of pregnancy detailing induction, management of labour, delivery, and post-partum surveillance.
Induction of labour should be considered at 40 weeks of gestation in all women with cardiac disease.
Vaginal delivery is the first choice for the majority of patients.
Indications for caesarean section are:

– pre-term labour in patients on OACs
– aggressive aortic pathology
– acute intractable HF
– severe forms of PH (including Eisenmenger's syndrome)

Pregnancy termination should be discussed if there is a high-risk of maternal morbidity or mortality, and/or of foetal abnormality.
Pregnancy, and consequently fertility treatment, is contraindicated in women with mWHO class IV.
All patients with known cardiac or aortic disease need investigations and counselling about the risks of pregnancy pre-pregnancy or before assisted reproductive therapy.
The following patients should be counselled against pregnancy:

– with a Fontan operation and additional comorbidities (ventricular dysfunction, arrhythmias, or valve regurgitation)
– with PAH
– severe systemic ventricular dysfunction (EF <30% or NYHA class III–IV).
– severe (re-)coarctation
– systemic right ventricle with moderate or severely decreased ventricular function
– with vascular Ehlers−Danlos
– with severe aortic dilatation or (history of) aortic dissection
– with severe MS (even when asymptomatic)
– Patients with severe AS who are symptomatic, or asymptomatic patients with impaired LV function or a pathological exercise test
– if LVEF does not normalize in women with previous PPCM.

Women with a mechanical valve prosthesis are at high-risk of maternal morbidity (especially valve thrombosis and bleeding) and even mortality, and should be managed by a pregnancy heart team in expert centres.
LMWH should only be used when weekly monitoring of anti-Xa levels with dose adjustment is available.
Women with HF during pregnancy should be treated according to current guidelines for non-pregnant patients, respecting contraindications for some drugs in pregnancy (see table 'Recommendations for drug use in pregnancy'). When inotropes or more advanced treatment is necessary, transport to an expert centre is recommended.
It is recommended to inform women with DCM and HFrEF about the risk of deterioration of the condition during gestation and peripartum.
In women with PPCM and DCM, subsequent pregnancy is not recommended if LVEF does not normalize.
Patients with congenital LQTS and catecholaminergic polymorphic VT are recommended beta-blockers during pregnancy and post-partum.
Initiation of antihypertensive drug treatment is recommended in all women with persistent elevation of BP ≥150/95 mmHg and at values >140/90 mmHg in women with:

– gestational hypertension (with or without proteinuria)
– pre-existing hypertension with the superimposition of gestational hypertension
– hypertension with subclinical organ damage or symptoms at any time during pregnancy.

Women at high or moderate risk of pre-eclampsia should be advised to take 100–150 mg of acetylsalicylic acid daily from week 12 to week 36–37 in addition to their hypertension treatment.
Methyldopa, labetalol, and calcium antagonists are recommended for the treatment of hypertension in pregnancy.
LMWH is the agent of choice for VTE prophylaxis and treatment.
Thrombolytics to treat thrombo-embolism should only be used in patients with severe hypotension or shock.
In the case of an emergency, drugs that are not recommended by the pharmaceutical industry during pregnancy and breastfeeding should not be withheld from the mother. The potential risk of a drug and the possible benefit of the therapy must be weighed against each other.
For Further Reference log on to :
https://doi.org/10.1093/eurheartj/ehy340