Males more susceptible to Onychomycosis than females : Study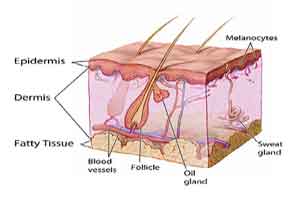 Males are more susceptible to Onychomycosis than Females.The study found that nearly 62% of males suffer from such nail disorder as compared to 38% in females. Dermatophytes were the most common causative agent of OM and nondermatophytic molds, and yeasts were also involved in causing the disease.
Onychomycosis (OM) is a common nail disorder. It is the loosening or separation of a fingernail or toenail from its nail bed. It usually starts at the tip of the nail and progresses back. The worldwide incidence of onychomycosis is increasing and the prevalence rate ranges from 2% to 50%. Nearly 50 percent of nail deformities result from a fungal infection
Anindita Sen et.al from the Departments of Microbiology and Dermatology, MGM Medical College, Kishanganj, Bihar, India conducted a study to evaluate the pattern of etiological agents, clinical features, and severity assessment of OM in eastern Bihar.
The study was carried out for a period of 13 months eastern Bihar. The study included 152 patients with clinical suspicion of fungal nail infection. Among them, 92 (60.52%) patients showed positive results with KOH. Out of them, 68 showed positive test in culture and were included in this study. Male were more infected than female, the number is 42 (61.76%) and 26 (38.23%), respectively. Majority of the patients belonged to 21–40 year age group. Finger nails were affected more frequently than toe nails. The disease was primarily caused by dermatophytes (55 cases, 80.88%) with Trichophyton rubrum being the most common one (35 cases, 51.47%).
The study was published in Indian Journal of Dermatology
For more reference log on to: http://10.4103/ijd.IJD_630_16
Source : With inputs from Indian Journal of Dermatology