AHA lists major research advances in heart disease and stroke in 2018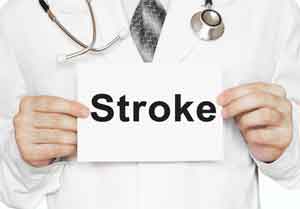 The American Heart Association(AHA), has compiled a list of major advances in heart disease and stroke science in 2018 which has been done by it religiously every year since 1996.
Community-based approaches to lowering blood pressure, using the genome to predict cardiovascular risk and employing advanced brain imaging are among the year's top heart disease and stroke research advances, according to the American Heart Association. The AHA presents top heart disease and stroke research advances of 2018.
1. Lowering blood pressure through churches, barbershops
Two clinical trials demonstrated the role of community-based lifestyle interventions in helping reduce high blood pressure.
Reported in the American Heart Association journal Circulation: Cardiovascular Quality and Outcomes, the FAITH trial found that the group that received the comprehensive lifestyle intervention including motivational sessions had an average 5.8 millimeters of mercury reduction in systolic blood pressure compared to the control group.
Another study reported in the New England Journal of Medicine followed 319 black men with uncontrolled hypertension who were regular patrons of 52 barbershops. Patrons whose barbers were trained to encourage healthy lifestyle changes and doctor appointments were in the control group. In other barbershops, patrons also met onsite with pharmacists who prescribed and monitored high blood pressure treatment in coordination with the men's doctors. After six months, systolic blood pressure fell by an average of 27 mmHg in the pharmacist-led group compared with 9.3 mmHg in the control group.
2.Uncovering how racial disparities contribute to high blood pressure
The higher prevalence of high blood pressure among black adults is a major contributor to disparities in life expectancy. Nearly half of black adults have hypertension compared to about one-third of white adults. Yet the reasons for the disparity are unclear.
A study reported in JAMA found that a Southern diet – one that's high in fried foods, processed meats, and sugary drinks – was the largest mediating factor for differences in hypertension. Education level and having too much sodium and too little potassium in the diet also played a role in increasing risk for black men and women. Among women, waist circumference and body mass index also were key factors.
3. Cholesterol control to combat future cardiovascular risk
In the ODYSSEY OUTCOMES study, published in the New England Journal of Medicine, researchers added the PCSK9 inhibitor alirocumab (Praluent) – a drug that lowers "bad" LDL cholesterol – to statin therapy. The combination significantly reduced the risk of having a heart attack, stroke, dying from heart disease or being hospitalized for unstable angina by 15 percent, from 11.1 percent in the statin-only group to 9.5 percent among those also taking Praluent.
In the REDUCE-IT study, also published in the New England Journal of Medicine, the risk of having or dying from a heart attack, stroke or other heart-related problem fell by 25 percent among those receiving the triglyceride-lowering drug icosapent ethyl (Vascepa). The study included people with cardiovascular disease or diabetes who had been receiving statin therapy but still had high triglyceride levels.
4. Gene editing in dogs may aid treatment of Duchenne muscular dystrophy
Research published in Science offered hope that a progressive form of muscular dystrophy may one day be treated through gene editing.
In what researchers called a proof-of-concept study representing an important step toward a clinical trial in people, scientists used CRISPR gene editing to treat Duchenne muscular dystrophy in dogs.
5. Potential drug therapy for the rare, fatal condition
Transthyretin amyloid cardiomyopathy is an uncommon condition that can lead to heart failure. There are currently no approved drug therapies to treat the condition.
The phase 3 ATTR-ACT study found that the drug tafamidis lowered the risk of death by 30 percent among patients with transthyretin amyloid cardiomyopathy, from 43 percent among people taking a placebo to 30 percent among those taking tafamidis. Patients who received tafamidis also experienced better functional capacity and quality of life than those given the placebo. The study was published in the New England Journal of Medicine.
6. A heart valve clip to treat severe heart failure
A device called the MitraClip used to repair a leaky mitral valve lowered death rates and reduced hospitalizations in people with severe heart failure, according to a study published in the New England Journal of Medicine.
7. Using forearm arteries for coronary bypass grafts
For people having coronary artery bypass surgery, the gold standard has been to harvest veins from the legs. But research published in the New England Journal of Medicine showed using an artery from the forearm may be more effective.
8. Calculating heart disease risk by looking at your genes
Two studies helped deepen researchers' understanding of how the entire genome rather than single genes may reveal important information about heart disease risk.
In a study published in the AHA journal Circulation: Genomic and Precision Medicine, researchers found that developing a risk score that measures 182 variants associated with coronary artery disease may more reliably identify people at risk for the early-onset disease who need aggressive preventive treatment.
Another study published in Nature Genetics used a polygenic risk score to more reliably calculate risk for coronary artery disease, atrial fibrillation, Type 2 diabetes, inflammatory bowel disease, and breast cancer.
9. Blood pressure as young adult predicts future cardiovascular risk
In a study published in JAMA, researchers found that young adults with elevated or high blood pressure before they turned 40 had a significantly higher risk for subsequent cardiovascular problems compared to those with normal blood pressure before age 40.
10. Expanding the time window for treating certain strokes
Researchers in the DAWN study tracked 206 people who had experienced certain types of ischemic strokes six to 24 hours earlier and for whom imaging suggested there was brain tissue that could be salvaged by restoring blood flow. Those treated with thrombectomy in addition to standard care regained significantly more functional independence after 90 days than those who received standard treatment only. The rate of recovery was similar to results in patients who underwent thrombectomy within the six-hour window.
Similarly, the DEFUSE-3 study found that stroke patients treated with thrombectomy in addition to standard care had less disability and a higher rate of functional independence at three months than standard medical therapy alone.
For full information log on to
https://www.heart.org/en/about-us/scientific-research/top-heart-disease-and-stroke-research-advances-of-2018?utm_source=LinksMedicus