Major breakthrough-Blood test to predict Pre-eclampsia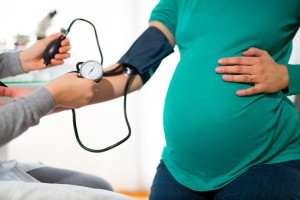 Royal Women's Hospital in Melbourne is Australia's first medical center to introduce a new blood test that can help in the prediction of pre-eclampsia, a potentially deadly pregnancy condition that can be life-threatening for both babies and mother. It will help in predicting the likelihood of pregnant women developing the condition.
The simple blood test measures two proteins that are released from the placenta. These proteins are found in abnormal levels in women with pre-eclampsia.
Pre-eclampsia is a condition characterized by dangerously high blood pressure in a pregnant woman and can affect liver, brain, kidney and other organ systems. It accounts for about 15% of the maternal morbidity rate and affects about 1 in 20 pregnant women.
There is no cure for pre-eclampsia, the hospital's director of pregnancy research, Prof Shaun Brennecke, said.
"Currently, the only way to cure pre-eclampsia is to end the pregnancy by delivering the baby, even if the pregnancy is still many weeks from full term, in which case such prematurity can have significant implications for the long-term health of the baby," he said.
Under trial conditions, the blood test allowed doctors to test women who showed symptoms that could suggest pre-eclampsia, including high blood pressure, headaches, and nausea and distinguish which were at high risk of contracting the condition and which were not.
The trial results found that the test is 9percentnt accurate in predicting they won't develop the condition in the next week, and 95 per cent accurate they won't develop it in the following four weeks.
Brennecke said the test would give doctors the ability to understand the severity of the pre-eclampsia and the best time to deliver the baby.
"This new test is a long-awaited and very important step forward," he said
The cause of pre-eclampsia is unknown. The women having their first baby, women under 20 and over 40, those having twins or multiple babies and those with a history of pre-eclampsia in a previous pregnancy are at higher risk of developing the condition.
Aboriginal and Torres Strait Islander women have a higher risk of pregnancy-induced hypertensive disorders, including pre-eclampsia, because of an increased prevalence of chronic high blood pressure, kidney disease, diabetes and other risk factors.
If left untreated, it can result in liver or kidney failure, seizures, stroke and death in mothers.
In the baby, it can lead to a low birth weight, premature birth, slower growth in the womb, and, in some cases, death.