Maharashtra: Hepatitis C patient undergoes 6th live kidney transplan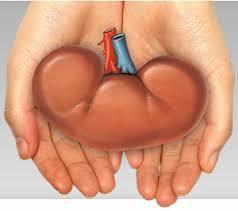 Nagpur: In a critical case involving a patient infected with Hepatitis C, a live kidney transplant was performed on him by a team of doctors in Government Medical College and Hospital (GMCH), Nagpur on February 9, 2016. According to records, it was the sixth live kidney transplant carried out by the hospital, reports
TOI
.
The 35-year-old patient, from Gadchiroli consulted the hospital and was diagnosed with hepatitis C infection (Cirrhosis). The team of doctors suggested a kidney transplant as his kidney was extensively damaged. His wife was the donor.
The surgery was considered critical because of his suffering with Hepatitis C infection, leading to severe scarring of the liver (cirrhosis).
Hepatitis C is an infectious disease caused by the hepatitis C virus (HCV) that primarily affects the liver. During the initial infection people often have mild or no symptoms.
Dr Charulata Bawankule, nephrologist at SSH said, "The patient was on dialysis at SSH for seven months and was suffering from hepatitis C infection for a few months. Hence, the patient was first treated medically for the infection for minimizing the viral load for almost past three months. We used the latest treatment modality available worldwide for hepatitis C infection treatment."
The team of urosurgeons who operated the patient, included Dr Sanjay Kolte, Dr Dhananjay Selokar and Dr Kunal Meshram. The nephrologists team besides Dr Bawankule included Dr Sameer Chaubey, Dr Manish Balwani and Dr Vishal Ramteke. Dr Mehraj Sheikh was the transplant coordinator. The surgery was performed under the Rajiv Gandhi Jeevandayi Arogya Yojna.