Magnesium may be a good treatment alternative for depression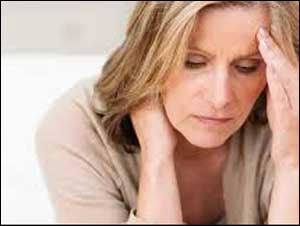 Depression is a highly disabling and recurrent disease that imposes a significant burden on the individual as well as on the people living around. Despite the existence of treatment option its management frequently fails due to inadequate and ineffective drugs which have a long term side effect as well.
In a recent study, researchers have found that magnesium chloride may be an effective alternative to manage depression. They found that over the counter magnesium chloride started to show positive effects on patients within two weeks and it worked quickly in mild to moderate depression without the requirement of close monitoring for toxicity. The study was conducted by the researchers of the Center for Clinical and Translational Science, University of Vermont, United States of America and was published in the PLOS.
Prior studies have shown an association between magnesium and depression but its role in symptom management was unclear. The current study intended to ascertain the efficacy of magnesium supplementation in managing depression symptoms.
The researchers conducted an open-label, blocked, randomized, cross-over trial which was carried out in outpatient primary care clinics on 126 adults diagnosed with and currently experiencing mild-to-moderate symptoms with Patient Health Questionnaire-9 (PHQ-9) scores of 5–19. The intervention was 6 weeks of active treatment compared to 6 weeks of control. The researchers assessed the primary outcome which was the net difference in the change in depression symptoms from baseline to the end of each treatment period. Secondary outcomes included changes in anxiety symptoms as well as adherence to the supplement regimen, appearance of adverse effects, and intention to use magnesium supplements in the future. Between June 2015 and May 2016, 112 participants provided analyzable data.
By the end of the trial, the researchers observed that the consumption of magnesium chloride for 6 weeks resulted in a clinically significant net improvement in PHQ-9 scores and net improvement in Generalized Anxiety Disorders-7 scores. Average adherence was 83% by pill count. The supplements were well tolerated and 61% of participants reported they would use magnesium in the future. Similar effects were observed regardless of age, gender, baseline severity of depression, baseline magnesium level, or use of antidepressant treatments.
To know more about the study click on the link
https://doi.org/10.1371/journal.pone.0180067