Magnesium deficiency linked to diabetes and high BP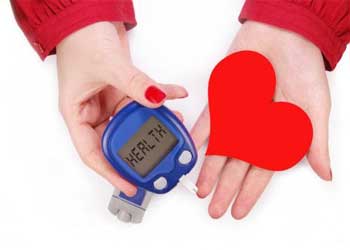 Qatar: Magnesium deficiency can lead to prediabetes, diabetes and high blood pressure (BP) -- is the finding of a recent study published in the Diabetes Research and Clinical Practice journal.
Previous studies reported in Speciality Medical Dialogues haven shown magnesium intake to be associated with health benefits in several health conditions including blood pressure, heart diseases, diabetes and depression.
The present cross-sectional study by Zumin Shi and Abdul Badi Abou-Samra, from Qatar, Doha, aimed to examine the association between serum magnesium and diabetes and hypertension among Qatari adults.
The researchers included 9693 Qatari participants aged 20 years and above from the Qatar Biobank (QBB) Study. Blood samples were analyzed in a central lab. Habitual food consumption was assessed by a food frequency questionnaire. Diabetes was defined by blood glucose, HbA1c or known diabetes. Prediabetes was defined as HbA1c between 5.7% and 6.4%. Subclinical magnesium deficiency was defined as serum magnesium <0.85 mmol/L.
Read Also: Magnesium rich nuts, green leafy vegetables may reduce risk of heart disease and diabetes
Key findings of the study include:


The prevalence of diabetes, prediabetes and subclinical magnesium deficiency was 18.9%, 11.5% and 59.5%, respectively.


Across the quartiles of serum magnesium from high to low, the prevalence ratios for diabetes were 1.00, 1.35, 1.88, and 2.70, respectively.


The presence of hypertension significantly increased the probability of diabetes along with a wide range of low serum magnesium.


A low intake of MRDP was also positively associated with diabetes and high HbA1c.


Read Also: Magnesium can treat diastolic heart failure, finds JCI Insight Study
"Overall, subclinical magnesium deficiency was found to be common in Qatar and, in Qatari adults, is linked to diabetes, prediabetes, and hypertension. In addition, a low intake of MRDP (magnesium related dietary pattern) was positively related to diabetes and high HbA1c," concluded the authors.
More Information: "Association of low serum magnesium with diabetes and hypertension: findings from Qatar Biobank Study" published in the Diabetes Research and Clinical Practice journal.
DOI: https://doi.org/10.1016/j.diabres.2019.107903
Journal Information: Diabetes Research and Clinical Practice
Source : Diabetes Research and Clinical Practice