Macrolides to control Asthma : says study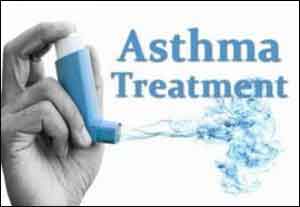 The efficacy of macrolide in improving lung function was not found but it showed significant improvement in control of asthma, quality of life and symptoms scores, according to a research presented at the American Thoracic Society 2018 International Conference.
Macrolides exert their antibiotic effect by binding irreversibly to the 50S subunit of bacterial ribosomes. This action is mainly bacteriostatic, meaning that bacterial growth and reproduction are inhibited. Macrolide antibiotics have been shown to exert antimicrobial and immunomodulatory effects on asthma.
A meta-analysis of available data was conducted by Wang F and his associates to update the current evidence on the use of macrolides in the management of asthma.
A randomized controlled trial of the use of macrolide therapy for asthmatic patients was analysed in which the authors included trials from PubMed, Embase, and Cochrane Central Register of Controlled Trials published up to October 2017. Outcomes that were reported included pulmonary function, quality of life scores, symptom scores, and asthma control.
A total of 16 studies (N=1745) were reviewed for the analysis. The study authors found that macrolide treatment could improve asthma control, quality of life and symptom scores.
The analysis could not conclude any improvement in the lung function as measured by forced expiratory volume in 1 second and peak expiratory flow from the above study when treated with macrolides.
The researchers concluded that additional trials are needed to assess clinically relevant outcomes such as asthma exacerbations, symptom score, and lung function.
Asthma is a common long-term inflammatory disease of the airways of the lungs which is characterized by variable and recurring symptoms, reversible airflow obstruction, and bronchospasm. Symptoms include episodes of wheezing, coughing, chest tightness, and shortness of breath.
Source : press release