Lutathera Approved by FDA For Pancreatic Neuroendocrine Tumors (PNETS)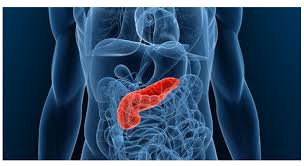 For the first time the Food & Drug Administration (FDA) has approved and made Lutathera widely available for patients located in the U.S. The drug is already approved in Europe and some Americans have traveled to the continent for treatment.Although FDA has already approved similar drugs for neuroendocrine tumor patients in the United States, Lutathera shall take treatment a step further by selectively delivering radiotherapy to the PNETs using a somatostatin analog.
The Pancreatic Cancer Action Network (PanCAN) is excited to share that the Food & Drug Administration (FDA) just approved Lutathera®, a medication effective for somatostatin receptor-positive gastroenteropancreatic neuroendocrine tumors (GEP-NETs), including pancreatic neuroendocrine tumors (PNETs).
"This is an important day for the pancreatic neuroendocrine – and the entire pancreatic cancer – community," said Lynn Matrisian, PhD, MBA, chief science officer at PanCAN. "Adding a new, and better, drug to the arsenal for the treatment of PNET patients can push us closer to our goal to double pancreatic cancer survival by 2020."
Patients who were treated with Lutathera in the phase III clinical trial had a 79 percent reduction in risk of disease progression or death, as compared to patients treated with the standard of care.
"Here at PanCAN, we strongly recommend clinical trials at diagnosis and during every treatment decision," said Victoria Manax Rutson, MD, chief medical officer at PanCAN. "We are grateful to the patients who participated in this trial, allowing a new treatment to be approved to extend survival and improve lives of people with pancreatic neuroendocrine tumors."
PNETs make up about 6 percent of all pancreatic cancer diagnoses, and the majority of cases express somatostatin receptors. It's important to note that Lutathera has not been approved for, nor shown to be effective in, patients with the more common form of pancreatic cancer, adenocarcinoma.
Every treatment available today was approved through a clinical trial. PanCAN strongly recommends clinical trials at diagnosis and during every treatment decision.
Source : Press Release