Lung ultrasound reduces readmission in patients with acute heart failure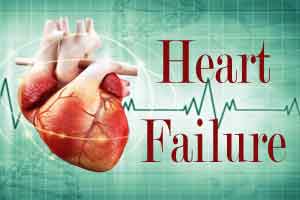 USA: Lung ultrasound may help predict the risk of hospital readmissions in patients with heart failure (HF) exacerbations, by detecting subclinical pulmonary edema, according to a recent study presented at the American College of Emergency Physicians annual meeting.
Miles Gordon, North Shore University Hospital in Manhasset, New York, and colleagues, determined whether evidence of subclinical pulmonary edema, based on sonography on the day of inpatient discharge, could serve as risk factor for hospital readmission within 30 days.
For the purpose, researchers divided anterior lung fields into four quadrants, and each quadrant was evaluated for the presence of pathologic B lines, defined as three or more in one field.
"Lung ultrasound prior to discharge may identify patients who require further optimization and decrease readmission rates," Gordon stated. "We might be able to develop a future protocol to decrease readmission through intervention and diuresis with serial ultrasound exams."
He noted readmission in <30 days is costly to the hospital because those readmissions are reimbursed at lower rates. There is also the increased risk of hospital-related morbidities such as hospital-acquired infections, he said.
Please also read-
Lung Ultrasound Scan offers high accuracy in detecting pneumonia in children
The study enrolled patients with a discharge diagnosis of acute congestive HF exacerbation. Patients were excluded if they were age <18, pregnant, on hemodialysis, had interstitial lung disease, isolated right-sided heart failure, restrictive cardiomyopathy, on hospice, or were unable to consent.
On the day of discharge, point-of-care lung ultrasound was performed on a supine patient using a phased array ultrasound probe by an emergency medicine ultrasound-trained physician, the authors explained. Positive lung quadrants were recorded. The providers was not informed of the ultrasound results.
After 31 days, patient records were reviewed to determine if there had been readmission. According to the authors, if there was nothing in the record to indicate readmission, a telephone call was made to the patient's home to ensure that they had not been admitted to another hospital.
Key findings include:



In a prospective study of 150 HF patients, 26.7% were readmitted within 30 days, and 84.7% had zero to three lung quadrants positive for subclinical edema, while 15.3% had four to seven positive quadrants on ultrasound.



More than one-third of the study patients were female with a median age of 75.


The median ejection fraction of acute HF exacerbation patients was 35%.



Patients with four to seven positive quadrants had 6.10 times the risk of being readmitted within 30 days compared with patients with zero to three positive quadrants (risk ratio 6.10).




Only two of the 23 patients with four to five positive quadrants were not readmitted, but all patients with five or more quadrants were readmitted.



Those with zero to three positive signs were readmitted 14% of the time within 30 days, but if a patient had four to seven positive quadrants, they were readmitted 91% of the time within 30 days.


For more information click here -- American College of Emergency Physicians annual meeting
Source : American College of Emergency Physicians annual meeting