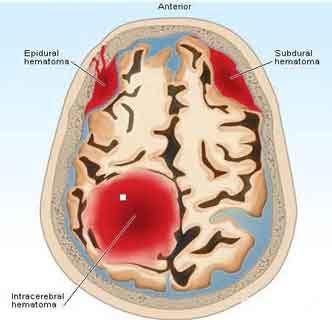 NOACs are an attractive option for stroke prevention in people without atrial fibrillation but may carry risks of intracranial haemorrhage. A new study has found that this risk is dose dependent and NOACs in lower doses are as safe as Aspirin.
The study published in the journal JAMA Neurology finds that the increased risk of intracranial haemorrhage is dependent on the dose of the individual non–vitamin K antagonist oral anticoagulants (NOACs).
Results demonstrated that rivaroxaban dose of 15 to 20 mg once daily greatly increased the risk of intracranial haemorrhage compared with aspirin, while neither the lower doses of rivaroxaban nor apixaban conferred such comparative risk.
The study holds importance as NOACs might be an attractive choice for stroke prevention in people without atrial fibrillation who may harbour a potential source of cardiac emboli, but not if certain individual NOACs carry risks of intracranial haemorrhage that are heightened relative to aspirin.
Wen-Yi Huang, Department of Neurology, Chang Gung University College of Medicine, Chang Gung Memorial Hospital, Taiwan, and colleagues conducted a systematic review and meta-analysis of randomized clinical trials to assess the risk of intracranial hemorrhage with individual NOACs vs aspirin across all indications.
The research team searched PubMed, Embase, CENTRAL, and ClinicalTrials.gov from inception to May 28, 2018. The search was restricted to clinical trials on humans.
The study selection consisted of randomized clinical trials of 3 months or longer that included a comparison of the outcomes of NOAC use vs use of aspirin. The principal analysis included 5 randomized clinical trials comparing 1 or more NOACs with aspirin, with 39 398 individuals enrolled.
Also Read: Rivaroxaban not superior to Aspirin in Prevention of Stroke recurrence
Key Results:
A dose of 15 to 20 mg of rivaroxaban once daily was associated with an increased risk of intracranial hemorrhage (2 trials; OR, 3.31 [95% CI, 1.42 to 7.72]) compared with aspirin.
a 10-mg dose of rivaroxaban once daily or a 5-mg dose twice daily (3 trials; OR, 1.43 [95% CI, 0.93 to 2.21]) and a 5-mg dose of apixaban twice daily (1 trial; OR, 0.84 [95% CI, 0.38 to 1.88]) was not associated with an increased risk of intracranial hemorrhage.
"It may be worthwhile to conduct randomized clinical trials comparing specific NOACs in specific doses (eg, apixaban, 5 mg twice daily) and aspirin in patients without atrial fibrillation, but with potential sources of cardiac emboli that could cause stroke," write the authors.
For further reference follow the link: 10.1001/jamaneurol.2018.2215
The following two tabs change content below.
Medha Baranwal
Medha Baranwal joined Medical Dialogues as a Desk Editor in 2018 for Speciality Medical Dialogues. She covers several medical specialties including Cardiac Sciences, Dentistry, Diabetes and Endo, Diagnostics, ENT, Gastroenterology, Neurosciences, and Radiology. She has completed her Bachelors in Biomedical Sciences from DU and then pursued Masters in Biotechnology from Amity University. She can be contacted at medha@medicaldialogues.in. Contact no. 011-43720751
Latest posts by Medha Baranwal (see all)