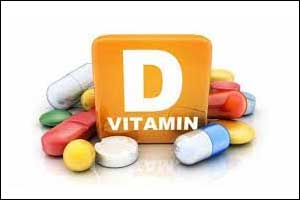 Lower than normal blood levels of vitamin D is independently associated with subclinical interstitial lung disease (ILD) and its progression, according to a study published in the Journal of Nutrition.
Samuel M Kim and associates examined associations between serum 25(OH)D concentrations and subclinical ILD among middle-aged to older adults who were free of cardiovascular disease at baseline.
Researchers from Johns Hopkins University used data from 6,302 participants in the Multi-Ethnic Study of Atherosclerosis who had baseline serum 25-hydroxyvitamin D (25[OH]D) concentrations and computed tomography imaging partial lung fields spanning over 10 years.
Key study findings:
Thirty-three percent had replete (≥30 ng/mL), 35% intermediate (20 to <30 ng/mL), and 32% deficient (<20 ng/mL) 25(OH)D concentrations.
Vitamin D-deficient participants had a larger volume, on average (about 2.7 centimeters cubed), of bright spots in the lung suggestive of damaged lung tissue, compared with those with adequate vitamin D levels.
25(OH)D deficiency was also associated with increased prevalence of ILAs 10 years.
Read Also: Antibacterial in toothpaste may combat severe lung disease
"Our study suggests that adequate levels of vitamin D may be important for lung health. We might now consider adding vitamin D deficiency to the list of factors involved in disease processes, along with the known ILD risk factors such as environmental toxins and smoking," says Michos, the co-author of the study. "However, more research is needed to determine whether optimizing blood vitamin D levels can prevent or slow progression of this lung disease".
Interstitial lung disease is mostly caused by environmental toxins such as asbestos or coal dust, but it can be caused by autoimmune disorders, infections, medication side effects or, sometimes, from unknown causes. The fatal disease has a survival rate of not more than 5 years. According to the 2013 Global Burden of Disease study, about 595,000 people worldwide develop interstitial lung disease each year, and about 491,000 die each year from it.
For more reference log on to https://doi.org/10.1093/jn/nxy066