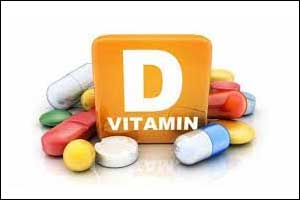 Low serum vitamin D is associated with an increased mortality in community‐dwelling Thai older men, reports a study published in the journal Geriatrics & Gerontology International.
Previous studies on the association between low vitamin D level and increased mortality mainly came from high‐income countries. Varalak Srinonprasert and associates conducted a study to examine the effect of sex on the association between 25‐hydroxyvitamin D2 and D3 and mortality among community‐dwelling older people in Thailand.
Read Also: What is Best Dosage of Vitamin D?
The study included 1268 adults with a median age of 74 years from the Thai 4th National Health Examination Survey carried out in 2008. Participants were followed and linked to a vital registry in 2015.
The study found that the prevalence of vitamin D insufficiency was 24.5% and 43.9% in men and women, respectively. The insufficiency was associated with a 77% higher risk of dying during follow-up among men, but there was no increased risk in women.
Also, the risk in men was only significant in those who were diabetic. "Cardiovascular disease may be the link between vitamin D insufficiency and risk of death in diabetic older male," said co-author Dr. Chalermsri Chalobol, of Mahidol University, in Bangkok.
Read Also: Lower Vitamin D levels associated with painful diabetic neuropathy
The study concluded that Vitamin D insufficiency was significantly associated with all‐cause mortality only among men but not women. Low serum vitamin D is an independent risk factor for increased mortality in community‐dwelling Thai older men.
The investigators warranted the need for the further randomized controlled study to investigate the benefit of vitamin D3 supplementation in older persons, particularly men.
For reference log on to https://doi.org/10.1111/ggi.13529