Low maternal Vitamin D levels linked to risk of ADHD in offsprings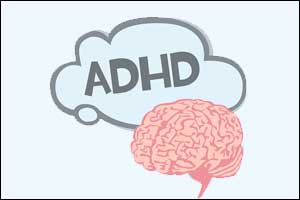 Recent evidence has highlighted the importance of vitamin D in the development of the central nervous system. Some studies have shown an association between maternal vitamin D deficiency during pregnancy and offspring Attention-deficit/hyperactivity disorder (ADHD) symptoms based on parent- or teacher ratings.
Researchers at the University of Turku conducted the first nationwide study to examine the relationship of maternal Vitamin D (25(OH)D) levels in early pregnancy and offspring ADHD. They have found that children whose mothers had a vitamin D deficiency during pregnancy were 34 per cent more likely to develop attention deficit hyperactivity disorder. The study has been published in the Journal of American Academy of Child and Adolescent Psychiatry.
Attention deficit hyperactivity disorder is one of the most common long-term children's disorders. Vitamin D deficiency is a problem affecting people all over the world, in spite of daily dosage recommendations. Vitamin D, the sunshine vitamin is synthesised in the body in the presence of sunlight. But there are certain foods like milk and milk products, mushrooms, eggs, fatty fish, etc, that can also provide the body with some Vitamin D. Unlike other vitamins, Vitamin D works like a hormone and each cell in your body has a receptor for Vitamin D.
"A vitamin D deficiency can affect the likelihood of illness along with genetics, smoking and social factors," said PhD researcher
Minna Sucksdorff
from the Turku child psychiatry unit.
The study analysed the health of 1,067 children diagnosed with ADHD in 1998-1999 and children from a control group of the same size. The study demonstrated an association between low maternal 25(OH)D during pregnancy and an elevated risk for offspring ADHD. If replicated in independent samples, this finding may have significant public health implications.
"This is the strongest evidence yet that prenatal vitamin D levels are related to concentration disorders," said study lead, professor
Andre Sourander
.
For further reference log on to:
https://doi.org/10.1016/j.jaac.2019.11.021
Source : Journal of American Academy of Child and Adolescent Psychiatry