Low-Intensity Shockwave Therapy Effective for treating Erectile Dysfunction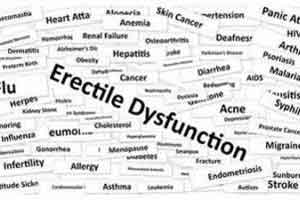 India is the impotence capital of the world, not just in sheer numbers but also in prevalence rates.Impotence affects over 50 percent of males above 40.
Erectile dysfunction (ED) is most prevalent in men older than 50 years having a history of vascular risk factors(VRFs).Many studies have stressed the status of ED as a potential indicator of cardiovascular disease, although other clinical trials have found a high incidence of ED in men with VRFs such as metabolic syndrome, diabetes, and hypertension. India is the impotence capital of the world, not just in sheer numbers but also in prevalence rates.Impotence affects over 50 percent of males above 40.
Low-intensity shockwave therapy (LISWT) has recently emerged as a promising method in the treatment of erectile dysfunction (ED). The efficacy of the same, was the point of analysis of a recent study that has been published in the journal
Sexual Medicine.
The research was conducted to assess the long-term results of the effectiveness and safety of LISWT in patients with ED who are non-responders to phosphodiesterase type 5 inhibitor (PDE5i) treatment. The researchers found that this therapy was effective in 60% of the patients treated
A shockwave is a wave of abrupt pressure (vibration movement) produced by an object that travels faster than the speed of sound (<10 ns) producing external pressure differences and increased temperature.
An open-label, longitudinal, observational, and independent study was performed by researchers from the Instituto Medico Especializado, Buenos Aires, Argentina including Amado Bechara MD,,Adolfo Casabé MD,and Pablo Gomez Ciciclia MD, to see the Effect of Low-Energy Linear Shockwave Therapy on Erectile Dysfunction
The research involved 50 consecutive patients whose ED was unresponsive to PDE5i treatment. Patients were treated with a four-session LISWT protocol. During active treatment and follow-up, all patients remained on their regular high on-demand or once-daily PDE5i dosing schedules.
In each session, the patient received 3,600 shockwaves of 0.09 mJ/mm
2
: 1,800 were applied to the penis (900 to each corpus cavernosum) and 1,800 were applied to the perineum (900 to each crus). The areas that received treatment were the same at each session. All sessions were performed without anesthesia in an outpatient setting and each lasted 20 minutes
Effectiveness was assessed according to the International Index of Erectile Function erectile function domain, questions 2 and 3 of the Sexual Encounter Profile, Erection Hardness Scale, and Global Assessment Question scores at baseline and at 3, 6, 9, and 12 months after treatment.
The researchers found that Eighty percent (mean age = 64.8 years) completed the 12-month follow-up. Positive response rates were 60% of available subjects at the end of the study and 48% of the intent-to-treat population. After the 12-month follow-up, 91.7% of responders maintained their responses. No patient reported treatment-related adverse events.
The research concluded that Low-Intensity Shockwave Therapy in patients with ED unresponsive to PDE5i treatment was effective and safe in 60% of patients treated. The efficacy response was maintained for 12 months in most patients.
For more reference log on to:
https://doi.org/10.1016/j.esxm.2016.06.001
Source : With Inputs from Sexual Medicine