Low fat diet may up your chances of surviving breast cancer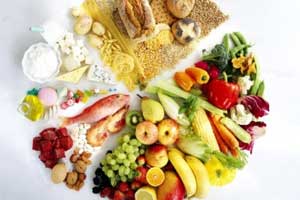 The consumption of a low-fat diet may improve overall survival of a newly diagnosed breast cancer patient, suggests a new study published in the journal JAMA Oncology.
The study was conducted by Rowan T. Chlebowski, City of Hope National Medical Center, Department of Medical Oncology and Therapeutics Research, Duarte, California, and colleagues to determine the association of a low-fat dietary pattern with breast cancer overall survival.
According to health ministry of India, breast cancer is the most common type of cancer among Indian females with a rate as high as 25.8 per 100,000 women and mortality of 12.7 per 100,000 women. At least 17,97,900 women in India may have breast cancer by 2020, according to estimates.
For the study, the researchers performed a secondary analysis of the Women's Health Initiative randomized clinical trial that was conducted at 40 US clinical centers enrolling participants from 1993 through 1998. Participants were 48 835 postmenopausal women with no previous breast cancer and dietary fat intake of greater than 32% by food frequency questionnaire. The women were assigned to a dietary intervention group (n=19,541) with goals to reduce fat intake to 20% of energy and increase fruit, vegetable, and grain intake or a usual-diet group (n=29,294).
Key Findings:


A total of 1764 women developed breast cancer during the study period (671 in the intervention group vs 1093 in the control group), and 516 deaths were reported during the median 11.5 years of follow-up postdiagnosis.


With 516 total deaths, breast cancer overall survival was significantly greater for women in the dietary intervention group than in the usual-diet comparison group (10-year survival of 82% and 78%, respectively.


In the dietary group there were fewer deaths from breast cancer (68 vs 120; HR, 0.86; 95% CI, 0.64-1.17), other cancers (36 vs 65; HR, 0.76; 95% CI, 0.50-1.17), and cardiovascular disease (27 vs 64; HR, 0.62; 95% CI, 0.39-0.99).


"In women who received a diagnosis of breast cancer during the dietary intervention period, those in the dietary group had increased overall survival. The increase is due, in part, to better survival from several causes of death," concluded the authors.
For further information log on to
10.1001/jamaoncol.20108.1212
Source : With inputs from JAMA Oncology