Low-cost telemedicine eye screening may help in glaucoma detection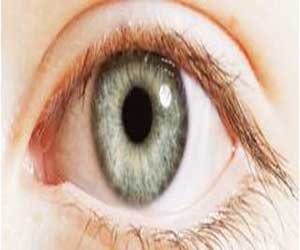 USA: A primary care practice (PCP)–based telemedicine screening programme can help in the detection of glaucoma in underserved populations, according to a new study published in the British Journal of Ophthalmology.
Jonathan S Myers, Glaucoma Service, Wills Eye Hospital, Philadelphia, Pennsylvania, USA, and colleagues conducted this low-cost program incorporating fundus photography, intraocular pressure (IOP) and clinical information to evaluate agreement between ocular findings of a telemedicine eye screening (visit 1) with diagnoses of a comprehensive eye examination.
The study involved high-risk individuals in poorer areas of Philadelphia. According to Myers, this selection was done because of two reasons. "First, because these individuals have less access to eye care providers, they are more likely to have not had an eye exam," he explained. "Second, by screening high-risk individuals, we are more likely to detect glaucoma and other vision-threatening diseases and thus make more of an impact given the time and resources we have," he added.
The criteria for high risk were the people who had not seen an eye care provider for more than a year (some for many years) and were African Americans, Hispanics, and Asians over age 40, diabetics or those with a family history of glaucoma over age 40, and anyone else over age 65.
Nine hundred and six patients attended screening visits at the offices of primary-care physicians or at federally qualified health centers. Health educators measured participants' visual acuity, and trained ocular technicians took three fundus photographs per eye and also measured intraocular pressure (IOP) using a rebound tonometer.
Data and images were uploaded to an encrypted, HIPAA-compliant server and reviewed by an ophthalmologist specializing in glaucoma and by a certified retina image reader.
If a patient's IOP was 30 mm Hg or more, he or she was immediately referred to an ophthalmologist; this occurred in 15 cases. Participants with normal images, but with IOP higher than 21 mm Hg in one or both eyes were diagnosed with ocular hypertension. All ocular images were evaluated for diabetic retinopathy.
Also Read: Telemedicine could improve eye exam access for people with diabetic retinopathy
Key Findings:


Of the 906 patients, 536 were invited for a second visit on the basis of screening results, and 347 did so. These participants (mean age, 60) were predominantly female (59.9%) and African American (65.6%).


Of these patients, 80.7% were diagnosed with at least one ocular condition, including glaucoma, ocular hypertension, diabetic retinopathy, or visually significant cataract.


A high diagnostic confirmation rate (86.0%) was found between visit 1 and visit 2 for any ocular finding.


Of 183 with suspicious nerves at visit 1, 143 (78.1%) were diagnosed as glaucoma or glaucoma suspects at visit 2.


Also Read: Lifestyle changes that help prevent Glaucoma: AAP
The average cost for the first visit, including a translator when needed, was estimated at nearly $5 per participant, and the second visit cost about $41. Based on these estimates, the cost of detecting an ocular condition in a patient was $64.
Based on the findings of the study, the authors concluded that this screening model may be adapted and scaled nationally and internationally. Referral to an ophthalmologist is warranted if abnormal or unreadable fundus images are detected or IOP is >21 mm Hg.
For further reference log on to
http://dx.doi.org/10.1136/bjophthalmol-2018-313451