Low carbohydrate diet helps in better blood sugar control, finds study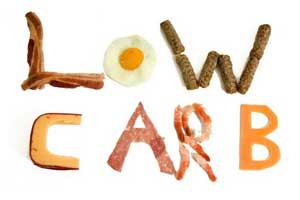 DENMARK: Adding to the growing evidence that limiting carb intake can benefit people with diabetes a recent study has demonstrated that low carbohydrate diet (LCD) helps in better management of blood glucose than a high carbohydrate diet (HCD) in patients with type 1 diabetes.
The study, published in the journal Diabetes, Obesity and Metabolism, has found that in diabetic patients intake of 100 grams of carbohydrate per day (LCD) compared to carbohydrate intake to 250 grams per day (HCD) reduced time spent in hypoglycaemia, glycaemic variability and weight with no effect on cardiovascular risk factors.
Signe Schmidt, Danish Diabetes Academy, Odense, Denmark, and colleagues conducted the study to compare the effects of a low carbohydrate diet and a high carbohydrate diet on glycaemic control and cardiovascular risk factors in adults with type 1 diabetes.
The 12-week trial involved 10 people who completed the entire study. The participants were all fitted with sensor-augmented insulin pumps and given individual meal plans. Each participant's carbohydrate intake was entered into the pump throughout the research period.
Daily carbohydrate intake during the two intervention periods was (mean ± standard deviation) 98 ± 11 grams and 246 ± 34 grams, respectively.
Also Read: Low-carbohydrate breakfast keeps blood sugar in limits for 24 hours in diabetes
Key findings of the study include:


Those who ate 100g carbs per day spent less time with blood glucose below 3.9 mmol/L, compared with those who ate 250g per day. The low carb group also lose more weight.


Time spent in the range 3.9‐10.0 mmol/L (primary outcome) did not differ between groups (LCD 68.6 ± 8.9% vs. HCD 65.3 ± 6.5%).


Time spent <3.9 mmol/L was less (1.9 vs. 3.6%) and glycaemic variability was lower (32.7 vs 37.5%) during LCD.


Participants lost 2.0 ± 2.1 kg during LCD and gained 2.6 ± 1.8 kg during HCD


No events of severe hypoglycemia were reported in the trial. And no cardiovascular risk factors including fasting levels of lipids and inflammatory markers were significantly affected.


Also Read: Very low-carbohydrate diet associated with increased mortality : Lancet
The findings further support the growing evidence base that limiting carb intake can benefit people with diabetes. This is because avoiding starchy carbohydrates such as pasta and potatoes helps to reduce larger blood glucose spikes and crashes that can often occur with higher carb diets.
For detailed study log on to https://doi.org/10.1111/dom.13725
Source : With inputs from�Diabetes, Obesity and Metabolism