Low carbohydrate diet effectively lowers BP and improves cardiovascular health of diabetes patients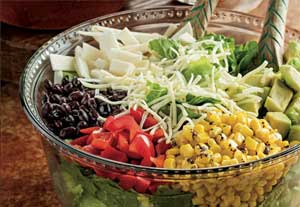 Diet low in carbohydrate significantly reduced blood pressure (BP) and improved overall cardiovascular health including weight loss and reduced cholesterol levels despite 'deprescribing' of 21.5% of the total drugs for hypertension, revealed a new study published in the Journal Environmental Research and Public Health.
Type 2 diabetes patients are at a significantly high risk of developing cardiovascular disease. Among all, high blood pressure or hypertension (defined as blood pressure ≥140/90 mmHg) is an extremely common comorbid condition in diabetes, affecting ∼20–60% of patients. Diet is one of the most important factors which may regulate changes in the overall health of a patient, particularly people who are diabetic or have high blood sugar.
Taking a cue from their previous study which showed that a low carbohydrate diet was associated with significant improvements in blood pressure, weight, 'deprescribing' of medications and lipid profiles, the UK scientists including Dr David Unwin recruited 154 patients with type 2 diabetes or impaired glucose tolerance into an observational cohort study in primary care, to investigate if these results would be replicated in a larger study based in 'real world' GP practice.
Key Observations


The effects of a low carbohydrate diet sustained for an average of two years (interquartile range 10–32 months) on cardiovascular risk factors were examined.


Results demonstrate significant and substantial reductions in blood pressure (mean reduction of systolic BP 10.9 mmHg (interquartile range 0–22 mmHg)


mean reduction in diastolic BP 6.3 mmHg (interquartile range 0–12.8 mmHg) and mean weight reduction of 9.5 Kg (interquartile range 5–13 Kg) together with marked improvement in lipid profiles.


This occurred despite a 20% reduction in anti-hypertensive medications.


Summing up, the authors concluded that adherence amongst people with T2D or glucose-intolerance to a low carbohydrate diet for an average of two years resulted in significant improvements in blood pressure, weight, and lipid parameters despite 'deprescribing' of 21.5% of the total drugs for hypertension. The diet was well tolerated. These substantial benefits may translate into significant cardiovascular protection and drug budget savings that should be tested in a large prospective trial.
For reference, click on the link: https://doi.org/10.3390/ijerph16152680