New insulin delivery system prevents hypoglycemia in diabetics on insulin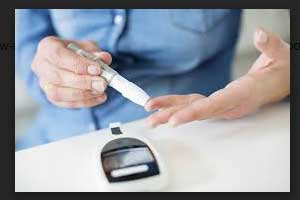 California: Predictive low-glucose suspend (PLGS) insulin delivery system may be a useful tool for the reducing episodes of low blood sugar (hypoglycemia) among diabetes patients who take insulin treatment, according to a recent study.
The study, published in the Diabetes Technology & Therapeutics journal, found that in people with type 1 diabetes the introduction of PLGS helped attain effective and sustained prevention of sudden blood sugar fall (hypoglycemia) without a significant rise in the mean blood sugar. This may be considered for type 2 diabetes patients at risk for hypoglycemia.
Hypoglycemia is a common and dangerous consequence of diabetes patients on insulin treatment. Severe hypoglycemia can lead to significant morbidity and mortality, burdening both patients and the health care system. According to the Diabetes Control and Complications Trial data set, one or more measured blood sugar readings of <70 mg/dL in a single day can triple the individual's risk of a severe hypoglycemic event in the next 3 months.
Interactive technology has been designed for the prevention of hypoglycemia. Real-time continuous glucose monitoring (CGM), for instance, serves to alert patients or caregivers of the impending hypoglycemia, triggering necessary action, resulting in less severe outcomes. But it has its shortcomings as well as it works only if (1) a person hears them and (2) the patient responds behaviorally by eating carbohydrates or taking glucose tabs and/or by manually reducing basal insulin delivery (for insulin pump users).
Beyond CGM, predictive low-glucose suspend algorithms offer an additional and automated layer of hypoglycemia prevention. It uses CGM values to predict hypoglycemia and automatically suspend insulin delivery to help prevent hypoglycemia.
Eliah Aronoff-Spencer, University of California San Diego, La Jolla, CA, and colleagues analyzed real-world usage and impact of a PLGS insulin delivery system for maintenance of blood sugar levels and prevention of hypoglycemic events in people with insulin-dependent diabetes.
A retrospective analysis was conducted on data from 8132 individuals (mean age 32.4 years, 52% female) with insulin-dependent diabetes who had used the PLGS system for at least 21 days. Mean duration on PLGS was 65 days. The times spent below 70 mg/dL, between 70 and 180 mg/dL, and above 180 mg/dL were assessed.
Subgroup analyses were conducted to examine matched pre-/post-outcomes with experienced users (n = 1371) and performance over time for a mixed subgroup with >9 weeks of data (n = 3563).
Also Read:Vigorous exercise can lead to low blood sugar in teenagers with type 1 diabetes
Key findings included:


96% had type 1 diabetes, and 4% had type 2 diabetes.



Algorithm introduction led to a 45% median relative risk reduction in sensor time <70 mg/dL, pre/post (% <70:2.0, 1.1), while the mean glucose remained stable (168 and 168 mg/dL).




Mean frequency of hypoglycemic events decreased from one every 9 days to one every 30 days.




Total daily insulin dose decreased from 43.4 to 42.3 U in the pre/post subgroup.




Manual override of the system was low (4.5%).




The number of daily suspensions remained stable (4.9).



Also Read:Continuous glucose monitors warn of low blood sugar threat
"The PLGS significantly lowers hypoglycemia across age groups, and the effect is persistent over multiple weeks with real-world use," wrote the authors.
"Overall, these data support the use of algorithm-enhanced automated insulin delivery systems to improve health outcomes in patients with insulin-dependent diabetes. These may be appropriate for people with diabetes with difficult to control disease or those at particular risk for hypoglycemia," they concluded.
To read the complete study follow the link:
https://doi.org/10.1089/dia.2019.0190