Low birth weight babies more likely to develop psychiatric disorders: JAMA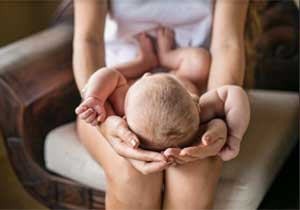 In a study, scientists have found that babies with lower birth weight are more likely to suffer from several psychiatric disorders. The findings of the study appeared in JAMA.
Erik Pettersson, Ph.D. student from the Karolinska Institutet in Stockholm, and colleagues have conducted a register-based study to find out how fetal growth is related to later mental health conditions and do this association remains after controlling for familial factors and psychiatric comorbidity.
Low birth weight means babies who are born weighing less than 5 pounds, 8 ounces (2,500 grams). Normal birth weight is around 8 pounds. Low birth weight babies are not as strong as a baby of normal birth weight. He or she may have a harder time eating, gaining weight, and fighting infection. Low-birth-weight babies often have a hard time staying warm because they don't have much fat on their bodies. According to a report published by Sociological Research Unit of India and the Indian Statistical Institute. In India, nearly 20% of newborns have LBW. Males have less frequency of LBW than females. The North-east zone has the lowest prevalence of LBW while the north zone has the highest. Mother's education, access to TV and the nuclear family, and intake of iron tablets are the most important socio-economic influences on the determination of birth weight in India.
This register-based study conducted in Sweden analyzed 546 894 pairs of full siblings born between January 1, 1973, and December 31, 1998. Sibling pairs were followed up through December 31, 2013. First, population-based and within-sibling pair associations (which controlled for time-invariant familial confounders) between fetal growth and the outcomes were estimated. Second, exploratory factor analysis was applied to the outcomes to derive 1 general factor and 4 specific and independent factors. Third, the general and specific factors were regressed on fetal growth. Statistical analysis was performed from March 27, 2017, to October 27, 2018.
The researchers found that nine outcomes were significantly associated with birth weight in the population at large: depression, anxiety, posttraumatic stress disorder, bipolar disorder, alcohol abuse, drug use violent crimes, attention-deficit/hyperactivity disorder, and autism. A 1-kg increase in birth weight was associated with significantly reduced general and specific neurodevelopmental factors within sibling pairs.
Results of the study indicated that controlling for familial confounders, reduced fetal growth was associated with a small but significant increase in the general factor of psychopathology and a moderate increase in a specific neurodevelopmental factor.
To read more about this article please click on the link below
https://jamanetwork.com/journals/jamapsychiatry/fullarticle/2722846