Lorecivivint, a potential disease-modifying treatment for knee osteoarthritis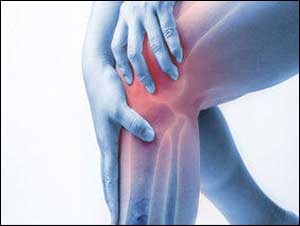 Lorecivivint or SM04690, a novel small molecule drug, could be an effective disease-modifying treatment for knee osteoarthritis -- is the finding of a recent study presented at the 2019 American College of Rheumatology annual meeting held in Atlanta, GA. The drug uses a novel mechanism of anti-inflammation, chondrocyte differentiation, and Wnt pathway inhibition.
Osteoarthritis is the most common form of arthritis in the knee which has become one of the leading causes of disability in older adults. Presently there is no cure for knee osteoarthritis besides knee replacement. There's an unmet need in osteoarthritis where there have been drugs for controlling the signs and symptoms, even though they've had serious adverse events that limit their use. However, there isn't a drug that can change the course of the disease and disease modifications in osteoarthritis.
Phase 2 studies, presented at ACR 2019, that examined the use of Lorecivivint demonstrated its ability to improve pain and function out to 12 months in most patients. The study by Yusuf Yazici, assistant professor at NYU Langone and chief medical officer at Samumed, aimed for a greater understanding of these studies and the potential for lorecivivint as a treatment for knee osteoarthritis.
Read Also: Low-level laser therapy effective option for knee osteoarthritis: BMJ study
"Lorecivivint is an injection that we've developed and we studied so far in one injection out to six months and one year, and we finished 1 phase one study and to phase two studies and we're presenting some of the face to data here at the ACR meeting," wrote Dr. Yazici. "What is shown is that the one injection given to the patients more painful knee improves the pain and function out to six months and maintain out to 12 months in most of the patients. Also, we've shown improvement in joint space as measured by the X-ray at one year too. Especially in patients who have unilateral osteoarthritis because this is an injection given into a single knee. It also had a very good safety profile so far—where the overall adverse event percentage is no different than placebo, the serious adverse events are very low. Again, none of the serious adverse events were deemed to be related to the drug by the investigators."
Read Also: Intra articular Sprifermin beneficial for knee osteoarthritis patients, finds JAMA Study
"In animal studies, we've injected it as frequently as once a month into animals and looking at the toxicology studies and we haven't seen any issues, but we also want to be able to provide the physicians the comfort that if the patient needs a second injection, it is safe to administrate and that study will help us answer that question," he concluded.
About Lorecivivint
Lorecivivint (SM04690) is a small-molecule CLK/DYRK inhibitor that modulates the Wnt pathway and is in development as a potential disease-modifying drug for osteoarthritis (DMOAD). Vehicle-controlled preclinical data suggest that lorecivivint has a dual mechanism of action with three effects on joint health: generation of cartilage, slowing of cartilage breakdown, and reduction of inflammation
Source : 2019 American College of Rheumatology annual meeting