Long working hours tied to poor control of Diabetes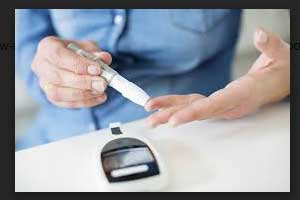 Japan: Working for more than 60 hours/week and skipping breakfast accompanied with late evening meals is associated with poor glycemic control in young men with type 2 diabetes (T2D), according to a new study.
The study, published in the Journal of Diabetes Investigation, "is the first prospective study to assess the association between suboptimal glycemic control and working conditions in adults with T2D," report the authors.
There has been increasing attention on the association between long working hours (LWHs) and the phenomenon of karoshi (death owing to overwork) because of unhealthy lifestyle choices (i.e., physical inactivity, unhealthy eating habits, and short sleep duration) and prolonged exposure to work‐related psychological stress. However, only a few epidemiological studies have investigated the effects of working conditions (i.e., working hours, occupation type, employment status, and night work) on the incidence of T2D and glycemic control among workers with T2D.
Yasushi Azami, Department of Internal Medicine, Jouhoku Hospital, Ishikawa, Japan, and colleagues conducted this hospital‐ and clinic‐based prospective study to assess associations between working conditions, eating habits, and glycemic control among Japanese workers with T2D (352 men and 126 women aged 20 to 40 years).
Also Read: Long working hours increase diabetes risk in women: BMJ
Key Findings:


Suboptimal glycemic control in male workers was associated with a disease duration of ≥10 years (odds ratio [OR], 2.43), glycosylated hemoglobin level of ≥7 percent at baseline (OR, 8.50), skipping breakfast and having late evening meals (OR, 2.50), and working ≥60 hours/week (OR, 2.92).


In female workers, suboptimal glycemic control was associated with a glycosylated hemoglobin level of ≥7 percent at baseline (OR, 17.96), oral hyperglycemic agent therapy (OR, 12.49), and insulin therapy (OR, 11.60).


Also Read: Long working hours increases the risk of developing atrial fibrillation:European Heart Journal
"To maintain close to normal glucose levels, interventions to reduce unhealthy lifestyles and reduction in working hours are necessary," write the authors, adding that "with the increasing socioeconomic disparity in Japan, further assessments of the association between working conditions and type 2 diabetes are required."
For further reference follow the link:
https://doi.org/10.1111/jdi.12852
Source : With inputs from Journal of Diabetes Investigation