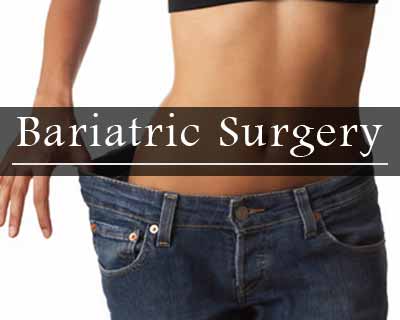 A new study of Bariatric surgery  has compared weight change  and comorbidities in sleeve gastrectomy versus Roux-en-Y gastric bypass and found thatLong-term weight loss is better with RY gastric bypass than sleeve gastrectomy.
The researchers have found that higher-risk or super-obese participants after sleeve gastrectomy lost less weight as compared to matched Roux-en-Y gastric bypass counterparts throughout 7 years. However, both groups exhibited improvements in comorbidities from pre-surgery through 5 years.The study has been published in the journal Surgery
The study involved participants who underwent sleeve gastrectomy and matched participants who underwent Roux-en-Y gastric bypass from the Longitudinal Assessment of Bariatric Surgery-2 (LABS-2) study. Adults undergoing initial bariatric surgical procedures between 2006 and 2009 were enrolled. Participants who underwent sleeve gastrectomy were high-risk or superobese and intended to have a second-stage procedure.
Mixed models were used to evaluate percent weight change from baseline through 7 years, and diabetes, dyslipidemia, and hypertension prevalence through 5 years. Fifty-seven of 59 participants who underwent sleeve gastrectomy were matched one to one with a median age of 49 years with a median body mass index of 56.4 (35.5–76.8) kg/m2  presurgery.
Read Also: Bariatric surgery reduces risk of microvascular complications in diabetes
Key study findings:
Weight loss was significantly less 1 to 7 years after sleeve gastrectomy versus matched Roux-en-Y gastric bypass (eg, year 7 mean weight loss was 23.6% vs 30.4%, respectively.
For both surgical groups, the prevalence of diabetes, low high-density lipoprotein, and hypertension were significantly lowered 5 years postsurgery versus baseline.
Bariatric surgery includes a variety of procedures performed on people who have obesity. It induces weight loss by reducing the quantity of food intake (restrictive) or absorption (malabsorptive) or both. Gastric bypass is both restrictive and malabsorptive as the stomach capacity is reduced by creating a small pouch and bypassing the larger portion while absorption is reduced by refashioning the small intestine. Another popular type of Bariatric surgery is the gastric sleeve, which on the other hand, is purely restrictive as 80-90% of the stomach is resected (cut), leaving a banana-shaped 10% that accommodates the only a small amount of food.
For reference log on to  https://doi.org/10.1016/j.surg.2018.06.008