Long term remission of psoriasis with azathioprine pulse therapy-Dr.Ramji Gupta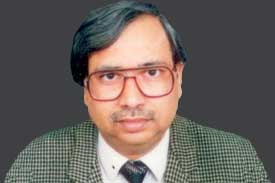 Psoriasis, an auto-inflammatory disorder is known to be due to activated T-lymphocyte cells which secrete cytokines responsible for the proliferation of keratinocytes.
Various therapeutic agents clear the lesions, partially or completely but are unable to prevent relapse or produce prolonged and sustained remission. Our past experience with psoriasis has been the same. The maximum duration of remission with any treatment has been up to 1 year.
Since 2003, the author started using an arbitrarily designed high dose (500mg) of azathioprine given on three consecutive days which was repeated every month. In between, a low dose (100 mg) azathioprine daily was given. The entire treatment was divided into four phases. During the phase, I, treatment with azathioprine pulse therapy was continued till all the psoriatic lesions cleared and all the other drugs if given withdrawn completely. In phase II, the patients remained completely normal but continued azathioprine pulse therapy for another 9 months. In phase III, IHD was stopped while CLD azathioprine was continued for another 9 months. Subsequently, CLD azathioprine was also withdrawn and patients were followed-up without any treatment (phase IV). In addition to azathioprine, many patients also received methotrexate 15 mg weekly orally during phase I to assist fast clearance of the lesions especially in patients having widespread lesions. Topical coal tar 6% with salicylic acid 3% was also used in plaque type of psoriasis during phase I to assist fast clearance of the lesions especially if patients have widespread lesions. It was not used in erythrodermic and pustular psoriasis. Of late since about 3-4 months calcipotriol 0.0001% locally twice daily was also given in few patients.
It has promised prolonged remission of psoriasis. Subsequent follow-up of these psoriasis patients treated with this regime has revealed that lots of patients are in remission for prolonged periods even though they have stopped treatment of psoriasis. Some patients had developed relapse of psoriasis in phase II / III or on stopping the treatment of psoriasis in phase IV, but they were mostly those patients who either did not complete the regime or were irregular in taking the treatment.
Lots of patient after completing Phase II only developed permanent remission and are in remission till now.
210 patients with psoriasis were enrolled in azathioprine pulse therapy regimen. In phase I, 112 patients need methotrexate in a dose of 15 mg/week for 1-38 weeks to shorten the period of phase I. 8 patient with severe diseases needed 25 mg per week for 8-12 weeks intramuscularly. Coal tar 6% with salicylic acid 3% were also given to 162 patients and 20 patients were given calcipotriol 0.0001% again in only phase I. There were 48 patients in phase I, 30 patients in phase II, 20 in phase III. Those who have completed the treatment were 102. Lost to follow up were 10.Twenty-eight patients developed relapse after 3-48 months in remission after all the treatment were withdrawn in phase IV. One patient each also relapsed in phase II and phase III. 18 patients do not go into remission in spite of all the treatment.All the patients who relapsed had only 0.2-0.5% of their original skin lesions. All the 28 patients received the second course of azathioprine pulse therapy regime. All the 28 patient have completed the regime.
All 102 patients are in complete clinical remission without any drugs for psoriasis. The average remission period was found to be 48.60+37.47(86.08-11.12) months. The post-treatment follow-up are in 3 patients is more than 12 years (maximum 149 months), 6-8 years in 50 patients, 4-5 years in 23, 2-3 years in 14 and <1year in 12 patients.
The azathioprine pulse therapy regime has been found to put psoriatic arthritis and nail changes in psoriasis also into remission for a prolonged period.
With the above finding, it is possible to induce long-term /permanent remission with an azathioprine pulse therapy regimen.
Dr.Ramji Gupta M D is
Consultant Dermatologist, Department of Dermatology, Indraprastha Apollo Hospital, Sarita Vihar, New Delhi-110076