Long term PPI use may increase risk of gastric cancer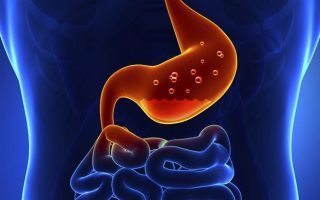 China: Proton pump inhibitors are the most widely used drugs to reduce the production of stomach acid. Long-term use (>36 months) of proton pump inhibitors (PPIs) can increase the risk of gastric cancer, a recent study in the Journal of Gastroenterology and Hepatology has found. The risk was evident even after the eradication of Helicobacter pylori infection.
According to a study in the Gastroenterology Review journal, gastric cancer, also called stomach cancer, remains one of the most common and deadly cancers worldwide. Based on GLOBOCAN 2018 data, stomach cancer is the 5th most common neoplasm and the 3rd most deadly cancer, with an estimated 783,000 deaths in 2018. Gastric cancer incidence and mortality are highly variable by region and highly dependent on diet and Helicobacter pylori infection.
"Proton pump inhibitors, which were introduced in the 1980s, are regularly applied to reduce gastric acidity. An increasing number of emerging observational studies and case reports have reported the adverse events in individuals receiving long-term PPI therapy, including osteoporosis, hypomagnesemia, pneumonia, intestinal infection, and vitamin B-12 deficiency. Several researchers have proposed that long-term use of PPI may increase the risk of gastric neoplasms, but the mechanism remains uncertain," wrote the study authors.
Feng-bin Liu, Guangzhou University of Chinese Medicine, Guangzhou, China, and colleagues aimed to systematically analyze the effect of long‐term therapy with PPIs on the risk of gastric cancer.
The researchers searched online databases for studies before February 2019. Seven relevant articles with 943,070 patients were included in this work.
Key findings of the study include:


The pooled OR was 2.50; the subgroup analysis results showed that patients who had used PPIs for more than 36 months were most likely to develop gastric cancer,


An increased risk was observed among patients after Helicobacter pylori eradication.


Noncardia gastric cancer was more likely to develop.




"Long‐term use of PPIs can possibly increase the risk of gastric cancer even among patients after H. pylori eradication; in particular, for noncardia gastric cancer, the risk increases with longer durations of PPI use," wrote the authors.

"More rigorously designed studies are required to elucidate the relationship and mechanism between the long-term use of PPIs or other antacids and the risk of gastric cancer," they concluded.


Source : Journal of Gastroenterology and Hepatology