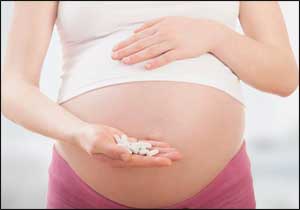 Amy Herman comments in Journal Watch, "Long-term use of acetaminophen during pregnancy is associated with increased risk for attention-deficit/hyperactivity disorder in offspring, a Pediatrics study suggests. The researchers caution, however, that their data can't prove a causal association." The report is derived from a "Published Ahead of Print" article of the celebrated journal Pediatrics, titled "An Association Between Prenatal Acetaminophen Use and ADHD: The Benefits of Large Data Sets", by Mark L. Wolraich.
This important paper lets us know that Attention-deficit/hyperactivity disorder (ADHD) is a prevalent disorder defined by a combination of symptoms that are likely due to malfunctions in those areas of the brain that are associated with executive functions, including the prefrontal cortex, caudate nucleus, and cerebellar vermis. Over the years, multiple factors have been identified that probably contribute to its possible etiology. The most prominent has been genetics; ADHD is often identified by a high familial pattern with a high concordance in twin studies.4 However, no specific gene, gene pattern, or marker gene has been able to explain all but a small amount of the variance.
The study included more than 110,000 children born in Norway over 10 years, about 2% of whom were diagnosed with ADHD. Parents answered questionnaires about their acetaminophen use before, during, and after pregnancy.
Journal Watch analyst Herman cautions us – After adjustment for parental ADHD symptoms and other potential confounders, offspring ADHD risk increased in a dose-dependent manner beginning at 8 or more days of prenatal acetaminophen exposure. In particular, prenatal acetaminophen exposure for 29 days or longer was associated with a twofold increased ADHD risk, relative to no prenatal exposure. However, the father's acetaminophen use before conception was similarly associated with offspring ADHD risk.
The researchers propose several possible mechanisms underlying the prenatal acetaminophen-ADHD link, but they ultimately conclude: "Given that paternal use of acetaminophen is also associated with ADHD, the causal role of acetaminophen in the etiology of ADHD can be questioned."
This important study is more so important in Indian context as there are three-fold problems – (1) unknowingly frequent overuse of drugs by medical practitioners themselves in dosages not recommended by FDA (starting dose 325 mg), (2) indiscriminate use of the drug by the rural or semi-rural "quacks" and, most importantly, (3) the easy availability of the drug as OTC category. We must be further cautious about the problem after this alarming study.
Dr. Jayanta Bhattacharya
The author is a physician, graduated from the Calcutta Medical College, Calcutta and did Ph.D. in the history of medicine with special emphasis on encounters in anatomical knowledge at the level of epistemology. Served and serving as a peer reviewer of the Bulletin of the WHO, Social History of Medicine, Graduate Journal of Social Science (published by the London School of Economics), Indian Journal of History of Science, National Medical Journal and the Indian Journal of Medical Ethics.
Disclaimer:
The views expressed in the above article are solely those of the author/agency in his/her private capacity and DO NOT represent the views of
Speciality Medical Dialogues
.