Long term cannabis use linked to higher psychosis risk: Lancet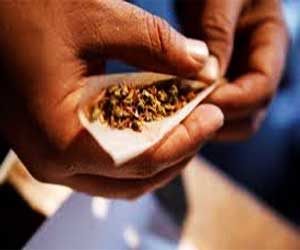 Long term cannabis use linked to higher psychosis risk. Consuming pot on a daily basis and especially using high-potency cannabis increases the odds of having a psychotic episode later. The study has appeared in The Lancet Psychiatry.
Psychosis is a symptom, not an illness. A mental or physical illness, substance abuse, or extreme stress or trauma can cause it. Psychotic disorders, like schizophrenia, are mental illnesses that involve psychosis that usually happens for the first time in the late teen years or early adulthood.
Several past studies have found that more frequent use of pot is associated with a higher risk of psychosis. Presenting results of a large international study conducted in one in site Brazil and across 11 sites in Europe – including in Amsterdam, London and Paris – the researchers found that people who used cannabis daily were three times more likely to have an episode of psychosis than people who had never used it.
Potent cannabis types with more than 10 per cent of the psychoactive ingredient THC were linked to five times greater risk.
Skunk contains more THC, or delta-9-tetrahydrocannabinol, than regular cannabis, and THC can induce psychotic symptoms such as hallucinations, delusions and paranoia. The study found the link between cannabis and psychosis was strongest in London and Amsterdam, where high potency skunk is commonly available.
Researchers said the study is the first to show the impact of cannabis use on population rates of psychosis, and should highlight the potential public health impact of changes to drugs laws.
Many countries - including most recently Canada - have legalized or decriminalized cannabis use, leading to some concerns about increased use and its potential harm.
"As the legal status of cannabis changes in many countries and states, and as we consider the medicinal properties of some types of cannabis, it is of vital public health importance that we also consider the potential adverse effects," said Marta di Forti, who co-led the work at King's College London's Institute of Psychiatry, Psychology and Neuroscience (IoPPN).
She said an estimated one in five new cases of psychosis across the sites studied could be linked to daily cannabis use, and more than one in 10 linked to use of high-potency cannabis.
This would mean that if high potency cannabis were no longer available, the incidence of psychosis in Amsterdam, for example, would be expected to drop to 18.8 from 37.9 per 100,000 people a year, and in London to 31.9 from 45.7 per 100,000 people a year.
Robin Murray, a professor at the IoPPN who also worked on the study, said it should be noted by all policymakers and any potential cannabis users. "Fifteen years ago, nobody thought that cannabis thought increased the risk of psychosis," he said. "But now the evidence is pretty clear."
However, the study doesn't prove causality, cautions Dr Diana Martinez, a psychiatrist and addiction researcher at Columbia University. "You can't say that cannabis causes psychosis," she says. "It's simply not supported by the data," she says.
Source : Reuters