Antibiotics for Pneumonia,Short course reduces risk of adverse events and antibiotic resistance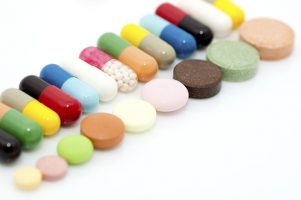 Short is good.Short course of Antibiotics in Pneumonia reduces risk of adverse events and antibiotic resistance.
Excess antibiotic treatment, often prescribed to patients hospitalized with pneumonia, is associated with the patient-reported adverse events, according to a recent study published in the Annals of Internal Medicine. Moreover, the emergence of antibiotic resistance is the result of natural selection: Prescribing more antibiotics causes more selective pressure, which drives greater resistance. Thus, to decrease resistance, we need to prescribe fewer antibiotics.
"It should be a call for physicians on to reduce excess treatment and improve documentation at discharge to improve outcomes," write the researchers.
Treatment beyond the guideline-recommended shortest effective duration for hospitalized patients is associated with antibiotic-related adverse events -- sums up the study findings.
Randomized trials have demonstrated the short-course antibiotic therapy to be as effective as longer course therapy in pneumonia patients. The guidelines by the Infectious Diseases Society of America and the American Thoracic Society recommend providing antibiotics for the shortest effective duration.
According to the guideline, shortest effective guideline-defined duration of antibiotics was 5 (±1) days for community-acquired pneumonia (CAP) and 7 (±1) days for healthcare-associated pneumonia or pneumonia due to Staphylococcus aureus or Pseudomonas aeruginosa. Longer durations were acceptable if patients had not met clinical stability criteria by the end of the shortest effective duration.
Valerie M. Vaughn, University of Michigan Medical School and VA Ann Arbor Health System, Ann Arbor, Michigan, and colleagues examined predictors and outcomes associated with excess duration of antibiotic treatment.
Also Read: Updated Guideline for Antibiotic Use in Adults with Community-acquired Pneumonia
For the study, the researchers analyzed 30-day outcomes in 6500 patients with pneumonia at 43 Michigan hospitals using a retrospective cohort. They found that:


Two thirds (67.8% [4391 of 6481]) of patients received excess antibiotic therapy.


Antibiotics prescribed at discharge accounted for 93.2% of the excess duration.


Patients who had respiratory cultures or nonculture diagnostic testing, had a longer stay, received a high-risk antibiotic in the prior 90 days, had community-acquired pneumonia, or did not have a total antibiotic treatment duration documented at discharge were more likely to receive excess treatment.


Excess treatment was not associated with lower rates of any adverse outcomes, including death, readmission, emergency department visit, or Clostridioides difficile infection.


Each excess day of treatment was associated with a 5% increase in the odds of antibiotic-associated adverse events reported by patients after discharge.


Also Read: New Antibiotic, Murepavadin shows positive results against antibiotic-resistant Pneumonia
"Future interventions should focus on whether reducing excess treatment and improving documentation at discharge improves outcomes," concluded the authors.
To read the complete study log on to
DOI:

10.7326/M18-3640