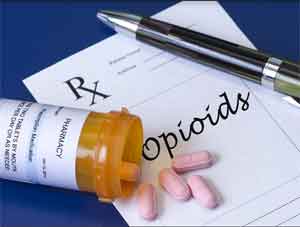 The U.S. Food and Drug Administration approved Lucemyra (lofexidine hydrochloride) for the mitigation of withdrawal symptoms to facilitate abrupt discontinuation of opioids in adults. Lucemyra is not a treatment for opioid use disorder (OUD) but can be used as part of a broader, long-term treatment plan for managing OUD.
Lucemyra, a central alpha-2 adrenergic receptor agonist, is the first non-opioid product approved for this indication. It works by binding to receptors on adrenergic neurons thus reducing the release of norepinephrine and decreasing sympathetic tone.
Lucemyra should be used as part of a comprehensive management program created by a healthcare provider. Dosage adjustments are recommended for patients with renal or hepatic impairment. It should be taken during the period of peak withdrawal symptoms (generally the first 5–7 days after last use of opioid) with dosing guided by symptoms and side effects; total treatment may continue for up to 14 days.
Read Also: Opioids not superior to NSAIDs for arthritis or chronic back pain : JAMA
"As part of our commitment to support patients struggling with addiction, we're dedicated to encouraging innovative approaches to help mitigate the physiological challenges presented when patients discontinue opioids," said FDA Commissioner Scott Gottlieb, M.D. "We're developing new guidance to help accelerate the development of better treatments, including those that help manage opioid withdrawal symptoms," he added.
Opioid withdrawal includes symptoms — such as anxiety, agitation, sleep problems, muscle aches, runny nose, sweating, nausea, vomiting, diarrhea and drug craving — that occur after stopping or reducing the use of opioids in anyone with physical dependence on opioids. Physical dependence on opioids is an expected physiological response to opioid use. These symptoms of opioid withdrawal occur both in patients who have been using opioids appropriately as prescribed and in patients with OUD.
In patients using opioid analgesics appropriately as prescribed, opioid withdrawal is typically managed by the slow taper of the medication, which is intended to avoid or lessen the effects of withdrawal while allowing the body to adapt to not having the opioid. In patients with OUD, withdrawal is typically managed by substitution of another opioid medicine, followed by gradual reduction or transition to maintenance therapy with FDA-approved medication-assisted treatment drugs.
The most common side effects of treatment with Lucemyra include hypotension (low blood pressure), bradycardia (slow heart rate), somnolence (sleepiness), sedation and dizziness. Lucemyra was also associated with a few cases of syncope (fainting). Lucemyra is available as 0.18mg strength tablets in 36- and 96-count bottles.