Liraglutide most effective for weight reduction in women with PCOS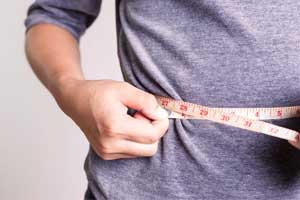 Liraglutide appears superior to the other drugs in reducing weight and waist circumference in overweight or obese women with polycystic ovary syndrome (PCOS), according to a new study published in the journal Obesity Reviews.
Fang‐Fang Wang, Women's Hospital, School of Medicine, Zhejiang University, Hangzhou, China, and colleagues conducted the study to compare the effectiveness of metformin, inositol, liraglutide, and orlistat to induce weight loss in women with PCOS and overweight/obesity.
Women with polycystic ovary syndrome are almost three times more likely to be obese than those without PCOS. However, there are no specific interventions to induce weight loss so far and rely on drugs used to treat other symptoms of the syndrome or obesity in the general population.
For this network meta-analysis, researchers conducted the search using the MEDLINE, EMBASE, PubMed and CENTRAL databases. They identified 23 randomized controlled trials that included 941 women with PCOS and overweight/obesity (N=941) and compared the effectiveness of various pharmacological interventions (i.e., metformin, inositol, liraglutide, orlistat) on weight reduction in this patient population.
Also Read: Women with PCOS at higher risk of having child with autism
Key Findings:


The amount of weight lost differed significantly among the drugs (in descending order): liraglutide, orlistat, and metformin (mean difference [MD]: liraglutide -5.18; liraglutide + metformin -2.99; metformin -1.37; orlistat -3.23).


Liraglutide alone, liraglutide/metformin and metformin alone significantly reduced waist circumference, but no change was found with orlistat.


Data for waist‐to‐hip ratio were only available for metformin, which had no significant effect.


"Using network analysis, we found that liraglutide was the most effective and metformin the least effective intervention to lower BMI and weight," the authors concluded. However, they added that "in the absence of an economic evaluation, our analysis supports the use of either metformin or orlistat to induce weight loss in women with PCOS and overweight/obesity."
Source : With inputs from Obesity Reviews