Lipid Association India issues guidelines on Management of Dyslipidemia in Indians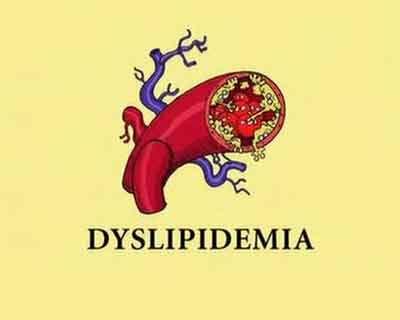 The burden of cardiovascular disease (CVD) in India is alarmingly high and continues to increase exponentially. Not only Indians are at high risk of developing CVD, they usually get the disease at an early age, have a more severe form of the disease and have poorer outcome compared with Western populations. Access to health care is also not optimal in India, and the treatment of CVD remains expensive. For all these reasons, prevention of CVD becomes one of the most important public health goas for Indians.
The INTERHEART study has shown that dyslipidemia is the most important modifiable risk factor for CVD. This relates both to the high prevalence of dyslipidemia and also to the direct pathogenic association of lipid abnormalities with atherosclerosis. Accordingly, an extensive evidence base exists to support the value of effective management of dyslipidemia as one of the most important therapeutic interventions for prevention of CVD.
Numerous leading International societies have published guidelines for management of dyslipidemia but these guidelines are not directly applicable to Indians because of various reasons. Indians have unusually high prevalence of dyslipidemia, particularly at a younger age, andthepattern of dyslipidemia is also distinct compared with Western populations. The distribution and interplay of various other CVD risk factors and genetic susceptibility are also different. In addition, the population awareness about prevention of CVD, cultural beliefs, socioeconomic conditions, etc. are also quite different. For these reasons, it is important to formulate policies and guidelines that accommodate these differences and propose recommendations that are best suited for our conditions.
To meet this objective, the Lipid Association of India (LAI) has undertaken the task to develop a consensus document on management of dyslipidemia in Indians. This consensus document is divided in two parts-
part 1-deals with all common issues related to lipid management encountered during routine clinical practice
part 2 deals with management of dyslipidemia in special patient populations such as those with acute coronary syndrome, familial dyslipidemias, chronic kidney disease, etc.
Part 1 of the consensus document has already been published recently. The key highlights of this document are-


A new CVD risk assessment algorithm that is based mainly on risk factor counting. It has the advantages of being simple, easy to use and more evidence-based as compared to various risk scores that are not applicable to Indians.


Stricter targets for low density lipoprotein (LDL) cholesterol lowering in Indians.


Combining CVD risk-based as well LDL cholesterol level-based approach for guiding lipid management.


Recognizing the value of non-high density lipoprotein cholesterol as an important risk factor for Indians and including it as a co-primary target for lipid lowering therapy.


You can read the full article by clicking on the following link
http://www.jcpconline.org/temp/JClinPrevCardiol5251-2131206_055512.pdf
For more details for this months Journal issue, please visit http://www.jcpconline.org/currentissue.asp?sabs=n(Journal of Clinical and Preventive Cardiology, Apr-June 2016 issue).
The author is the Editor-In-Chief at Journal of Clinical and Preventive Cardiology and Director, Cardiology at Medanta, Medicity, Gurgaon