Linzagolix helps reduce heavy menstrual bleeding in uterine fibroids: PRIMROSE 2 study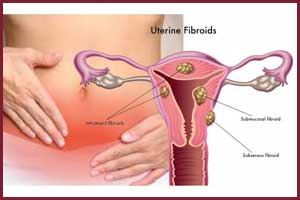 Linzagolix is effective in reducing heavy menstrual bleeding (HMB) in uterine fibroids, reveal results from a phase 3 trial. According to, the pharmaceutical company ObsEva which developed the treatment -- the novel, oral gonadotropin-releasing hormone (GnRH) receptor antagonist Linzagolix had met its primary and secondary efficacy endpoints for the treatment of HMB due to uterine fibroids.
The primary objective of the PRIMROSE 2 study, was to demonstrate the superior efficacy versus placebo of Linzagolix (OBE2109) alone and in combination with add-back therapy for the reduction of heavy menstrual bleeding associated with uterine fibroids in premenopausal women.
Uterine fibroids (leiomyoma) is a noncancerous tumour that occurs in the muscle cells of the uterus. This can result in excessive and prolonged uterine bleeding at irregular or frequent intervals — Menometrorrhagia. Uterine fibroids treatment ranges from monitoring the fibroids or administering medications to relieve the symptoms, to more invasive approaches, such as myomectomy and hysterectomy.
In the study, 535 women with HMB due to uterine fibroids were randomized to receive either 100mg or 200mg daily of linzagolix or placebo, with and without hormonal add-back therapy (ABT).
Read Also: Relugolix effectively controls heavy bleeding associated with uterine fibroids
Key findings of the study included:


93.9% of the 200mg group with ABT, 56.7% of the 100mg group without ABT, and 29.4% of the placebo group were found to be responders, defined as those with menstrual blood loss volume of ≤80mL and ≥50% reduction from baseline menstrual blood loss volume at 24 weeks (measured using alkaline hematin method).


Both doses achieved clinically relevant secondary end-points including amenorrhea, reduction in pain, improvement in the quality of life and improvement in haemoglobin levels.


A significant reduction in fibroid volume was noted in the 200mg with the ABT group.


Adverse events that occurred in >5% of patients were a headache, hot flushes, and anaemia, while the mean percentage change from baseline in bone mineral density (BMD) was found to be similar to what has been observed in previous studies.


In a dose-ranging trial, mean BMD losses at 24 weeks were <1% with 50mg and 75mg doses and up to 2.6% with the 200mg dose.


Read Also: New minimally invasive treatment as effective as surgery for uterine fibroids