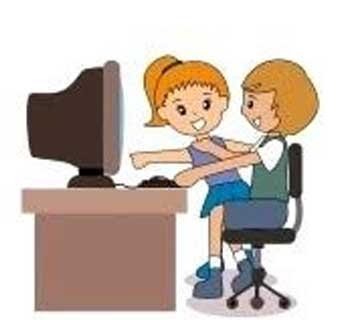 New advisory of American Heart Association restricts the duration of screen-based recreational media at home to 1-2 hours of recreational screen time daily. The new scientific statement developed by a panel of experts has been released by the American Heart Association, which has been published in its journal Circulation.
The highlights of Advisory are-
Screen time from computers, phones, tablet computers, video games, TV and other screen-based devices is associated with increased sedentary behaviour in children and teens. Sedentary behaviours contribute to overweight and obesity.
TV viewing has decreased among young people, but overall screen media consumption has increased substantially in this age group.
The Sedentary behaviour including sitting, reclining or laying down while awake contributes to overweight and obesity in children and teens.Although over the last twenty years, TV viewing by children and adolescents has declined but the recreational use of other screen-based devices, such as smartphones, tablet computers and others has resulted in a net increase in screen time overall. According to an estimate,  8- to 18-year-olds spend more than 7 hours using screens daily.
The recommendations have been released wit sole aim to minimize screen time and emphasize the importance of involving parents. In fact, parents can help their children reduce screen time by setting a good example with their own screen use and by establishing screen time regulations, experts feel.
The message to parents and children is to take steps to limit screen time. "We want to reinforce the American Heart Association's long-standing recommendation for children and teens to get no more than 1-2 hours of recreational screen time daily. Given that most youth already far exceed these limits, it is especially important for parents to be vigilant about their child's screen time, including phones." Barnett, a researcher at the INRS-Institut Armand Frappier and Sainte-Justine University Hospital Research Center, in Montreal said."Ideally, screen-based devices should not be in bedrooms, especially because some studies have found that having screen-based devices in the bedroom can affect sleep. Maximize face-to-face interactions and time outdoors," Barnett said. "In essence: Sit less; play more."
The implementation of advice is a big challenge as not much is known about how to help youth be less sedentary and the appeal of screens is making this an even greater challenge.  Future research is required to focus on how to achieve greater balance as forbidding teens of screen viewing cannot be successful without providing them with a viable alternative to utilise their time.