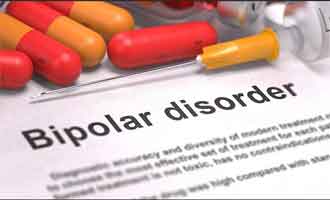 In order to treat depression associated with Seasonal Affective Disorder, thought to be linked with a relative lack of light, patients with SAD resort to "light therapy" wherein they're exposed to bright, artificial light from a screen and their symptoms are alleviated.
Researchers have now found that light therapy may also be effective in treating depression,  associated with bipolar disorder.The data from a new study provides robust evidence that supports the efficacy of midday bright light therapy for bipolar depression.The study has been published in the American Journal of Psychiatry.
Symptoms of SAD may be relieved by sitting in front of a light box first thing in the morning, on a daily basis from the early fall until spring.One of the theories supporting light therapy to treat seasonal depression is that the condition is linked in some way with a lack of sunlight which causes low levels of serotonin production in the skin. To counteract this effect, patients sit in front of a bright, white light emitted from a screen.
Dr.Dorothy Sit and associates at the Feinberg School of Medicine, Northwestern University conducted a  study to test the usefulness of light in treating bipolar disorder The researchers enrolled 46 patients who had at least moderate bipolar depression. Half of the participants were assigned to receive bright light therapy. The other half received a dim red placebo light. They also kept taking their regular medication. All participants were told to place the lightbox about 1 foot from their face for a 15-minute session to start. Every week, exposure was increased until it reached a dose of 60 minutes per day. Patients didn't have to stare at the box.  They simply had to be in front of it. "They could read the paper, a journal, or look at their bills," she says.
In the new study, the researchers decided to have patients engage in light therapy midday, between noon and 2:30 p.m.It was found that after four to six weeks, 68 percent of patients using bright white light therapy achieved remission of depression compared to 22 percent of patients who received the placebo light. For the bright-light patients, "they returned to work, they were able to look after things at home, they were functioning back to their normal selves again," according to the author.
The "dosing" process was a bit different from the bright light treatment used in Seasonal Affective Disorder, though—patients received their light therapy in the afternoon rather than the morning, for instance, because of the procedure's potential to induce a manic state in people with bipolar disorder. And lead study author Dorothy Sit says there's still much more research needed into the therapy's promise in this particular kind of depression. For now, though, the study is helping shed light on a non-medication approach to combating mental illness.
The experts feel that bipolar depression is one of the most difficult types of depression to treat and this study offers a glimmer into a new pathway for treatment, but it's important that people with bipolar disorder not try light therapy on their own.
For further reference log on to :
Am J Psychiatry. 2017 Oct 3:appiajp201716101200. doi: 10.1176/appi.ajp.2017.16101200. [Epub ahead of print]