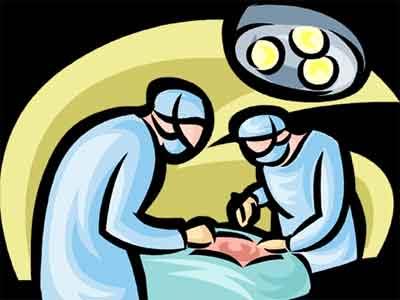 Oncosurgeons performed a  surgery in the railway compartment of Lifeline Express on 52-year-old tea vendor Hiralal Lodhi who was suffering from advanced mouth cancer. Lodhi became the first patient to be operated in India for a cancer surgery on a train.
"He had spent Rs 20,000 on treatment in Jabalpur. When doctors asked him for more money and he had nothing left, he returned to the village," his neighbour Alok Pratap Singh said.
"He had entered fourth stage of mouth cancer. We conducted a surgery spanning five hours for free," said Dr Pankaj Chaturvedi, head and neck surgeon at Tata Hospital in Mumbai.
The train, running for a quarter century now has so far conducted cleft lip surgeries, cataract operations,  routine camps in far off villages.  Union Health Minister J P Nadda, on December 8  inaugurated  two new  coaches for cancer care.
The train will focus on providing breast, oral and cervical cancer treatment for the 70 per cent Indian population that resides in villages. According to Dr Rajendra Badwe, director at Tata Memorial Hospital, in rural India 40-50 per lakh are diagnosed with cancer every year as reported by The Indian Express.
Lifeline Express is a joint initiative of Tata Memorial Hospital, Ministry of Railways and NGO Impact India.