Levorphanol a potent & safer analgesic option compared to Morphine : Study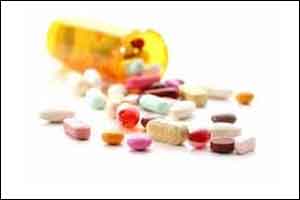 Levorphanol is a potent analgesic used for the treatment of acute, cancer and neuropathic pain. Valerie Le Rouzic, a researcher at Department of Neurology and Molecular Pharmacology Program, Memorial Sloan Kettering Cancer Center, New York, New York, and colleagues conducted a study to determine the pharmacological characterization of Levorphanol which is a G-protein biased opioid analgesic.The researchers found that its G-protein signalling bias is consistent with its diminished respiratory depression.The findings have been published in Journal Anesthesia & Analgesia.
For carrying out the study, researchers evaluated levorphanol in a variety of traditional in vitro receptor binding and functional assays. In vivo analgesia studies were conducted using the radiant heat tail-flick assay that explored the receptor selectivity of the responses through the use of knockout (KO) mice, selective antagonists, and viral rescue approaches.
The receptor binding studies revealed that levorphanol had a high affinity for all the μ, δ, and κ opioid receptors. In S-GTPγS binding assays, it was a full agonist at most µ receptor subtypes, with the exception of MOR-1O, but displayed little activity in β-arrestin2 recruitment assays, indicating a preference for G-protein transduction mechanisms. A KO mouse and selective antagonists confirmed that levorphanol analgesia was mediated through classical µ receptors, but there was a contribution from 6 transmembrane targets, as illustrated by a lower response in an exon 11 KO mouse and its rescue with a virally transfected 6 transmembrane receptor splice variant. Compared to morphine, levorphanol had less respiratory depression at equianalgesic doses.
Based on the study, researchers concluded that levorphanol shares many of the same properties as the classic opioid morphine and also, it displays subtle differences that may prove helpful in its clinical use. Its G-protein signaling bias is consistent with its diminished respiratory depression, while its incomplete cross tolerance with morphine suggests it may prove valuable clinically with opioid rotation.
For further details click on the link:
10.1213/ANE.0000000000003360
Source : With inputs from Anesthesia and Analgesia