Levoketoconazole found safe and efficacious in Cushing's Syndrome : Phase 3 Trial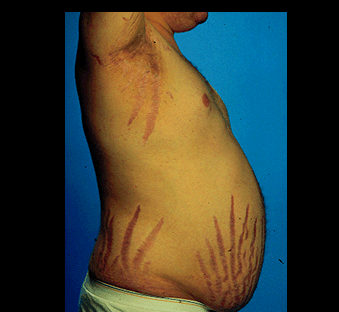 Levoketoconazole (Recorlev) was found to be safe and efficacious in successfully reducing the levels of cortisol in patients with endogenous Cushing's syndrome, according to top-line results of Phase 3 SONICS clinical trial of Strongbridge Biopharma.
Levoketoconazole is an investigational cortisol synthesis inhibitor and is the pure 2S,4R enantiomer of ketoconazole, a steroidogenesis inhibitor used to treat endogenous Cushing's syndrome. Ketoconazole is recommended for use in treating Cushing's syndrome but is not approved for that use in the US. Levoketoconazole is expected to have greater potency, efficacy, and safety, including a lower risk of hepatotoxicity relative to racemic ketoconazole.
"The initiation of the LOGICS study marks an important milestone for the RECORLEV Phase 3 clinical development program and brings us one step closer to our goal of providing a potential new treatment option to the Cushing's syndrome community," said Fredric Cohen, M.D., the chief medical officer of Strongbridge Biopharma. "In the LOGICS study, we expect to randomize approximately 35 patients, of which approximately one-half will have previously completed SONICS, our first global Phase 3 study evaluating the efficacy and safety of RECORLEV. We look forward to reporting top-line results from SONICS in the middle of this year and LOGICS in the first quarter of 2019."
The study took place in three phases:


Dose-Escalation phase to determine the appropriate Recorlev dose.


Maintenance phase in which patients received the established appropriate dose for six months.


Final extended phase, in which patients received Recorlev for an additional six months, with the possibility of dose adjustments.


The primary outcome was a reduction in cortisol levels in the patients' urine after six months of maintenance treatment, without any dose increase during that period. The secondary endpoint was a reduction in the risk of cardiovascular disease, through the assessment of multiple cardiovascular risk markers.
Key Results from the single-arm, open-label SONICS study:


30% of patients achieved normalization of mean urinary free cortisol (UFC) after 6 months of maintenance treatment with levoketoconazole, without a dose increase.


The treatment was also associated with statistically significant and clinically meaningful improvements from baseline in fasting blood glucose, hemoglobin A1C, total cholesterol, low-density lipoprotein (LDL)-cholesterol, body weight and body mass index, all key secondary endpoints.


A total of 12 patients (12.8%) discontinued the trial due to adverse events. Treatment-emergent adverse events included nausea (32%), headache (28%), peripheral edema (19%), hypertension (17%), and fatigue (16%), diarrhea (15%) and increased alanine aminotransferase (ALT; 15%).


"The robust effect of Recorlev in normalizing or decreasing UFC levels was complemented by key secondary endpoint data showing significant improvements in multiple markers for cardiovascular risk," said Maria Fleseriu, MD, professor of Neurological Surgery and Medicine. "SONICS efficacy and safety results, including a low frequency (3.2%) of significant ALT elevations (more than 5 times above the upper limit of normal) without clinical sequelae and fully reversible, positions Recorlev, if approved, to play an important role in individualized medical therapy for Cushing's syndrome, including consideration as a first-line treatment."
Cushing syndrome is an endocrine disease which occurs when the body is exposed to high levels of the hormone cortisol for a long time. It may be caused by the use of oral corticosteroid medication. The condition can also occur when the body makes too much cortisol on its own. Commonly observed symptoms are a fatty hump between the shoulders, a rounded face, and pink or purple stretch marks on the skin. Cushing syndrome can also result in high blood pressure, bone loss and sometimes type 2 diabetes.
Source : press release