Levofloxacin With Chemo Reduces Bacteremia in Pediatric Leukemia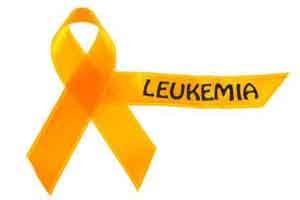 A new study published in JAMA reports that among children with acute leukemia receiving intensive chemotherapy, receipt of levofloxacin prophylaxis compared with no prophylaxis resulted in a significant reduction in bacteremia.
However, there was no significant reduction in bacteremia for levofloxacin prophylaxis among children undergoing hematopoietic stem cell transplantation (HSCT). Risk of bacteremia was cut in half with levofloxacin prophylaxis given to children with acute leukemias during intensive chemotherapy treatment.
Sarah Alexander and associates conducted a multicenter, open-label, randomized trial to determine the efficacy and risks of levofloxacin prophylaxis in children receiving intensive chemotherapy for acute leukemia or undergoing HSCT.
The trial included patients (6 months-21 years) receiving intensive chemotherapy in 2 separate groups—acute leukemia, consisting of acute myeloid leukemia or relapsed acute lymphoblastic leukemia, and HSCT recipients. A total of 624 patients, 200 with acute leukemia and 424 undergoing HSCT were enrolled.
The primary outcome was the occurrence of bacteremia during 2 chemotherapy cycles (acute leukemia) or 1 transplant procedure (HSCT). Secondary outcomes included fever and neutropenia, severe infection, invasive fungal disease, Clostridium difficile–associated diarrhea, and musculoskeletal toxic effects.
Read Also: Novel drug may triple the survival rate in acute myeloid leukemia
Key study findings:


Among 195 patients with acute leukemia, the likelihood of bacteremia was significantly lower in the levofloxacin prophylaxis group than in the control group (21.9% vs 43.4%.


Among 418 patients undergoing HSCT, the risk of bacteremia was not significantly lower in the levofloxacin prophylaxis group (11.0% vs 17.3%.


Fever and neutropenia were less common in the levofloxacin group (71.2% vs 82.1%.


There were no significant differences in severe infection (3.6% vs 5.9%), invasive fungal disease (2.9% vs 2.0%), C difficile–associated diarrhea (2.3% vs 5.2%), or musculoskeletal toxic effects at 2 months (11.4% vs 16.3% or at 12 months (10.1% vs 14.4%between the levofloxacin and control groups.


The study concluded that the levofloxacin prophylaxis significantly reduced the risk of bacteremia in children with acute leukemia receiving intensive chemotherapy but not in those undergoing stem cell transplantation.
For reference log on to 10.1001/jama.2018.12512
Source : With inputs from JAMA